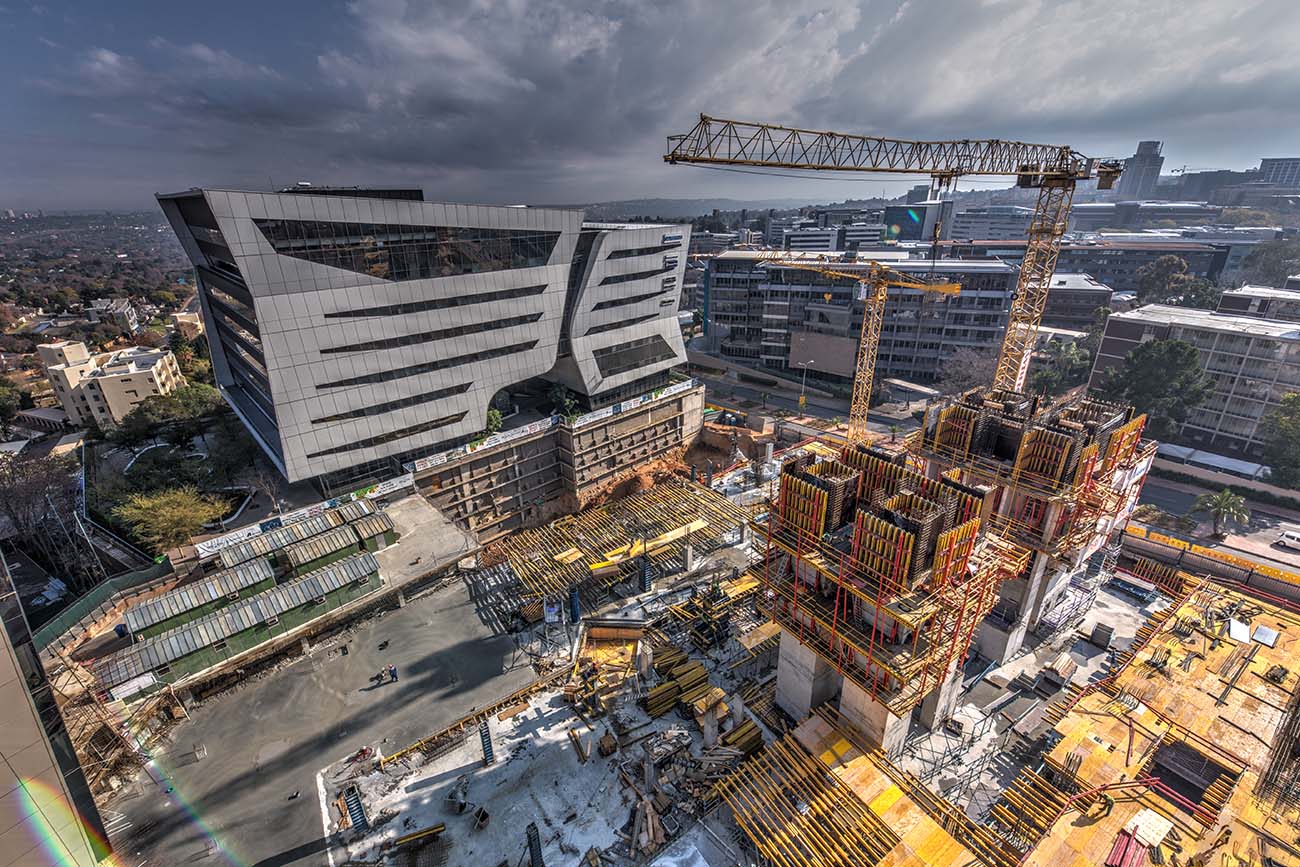 Construction Photography
WHAT IS CONSTRUCTION PHOTOGRAPHY?
Construction photography is similar, yet also different to architectural photography. Both construction photography and architectural photography feature the built environment; however, construction photography requires a different approach. The architectural scene is clean and already (mostly) staged. A construction photograph is a masterful illusion – a construction site is generally messy and disorganised, yet will appear clean and orderly in the finished photograph.
HOW IS IT DONE?
As the name implies, construction photography refers to photographs taken of construction sites. Construction photography is akin to architectural photography, in that the construction photographer will have many of the same concerns as the architectural photographer. These two forms of photography operate on similar principles, both making use of wide-angle lenses, to emphasise the scale of a project, and tilt-shift lenses to preserve the perspective of the structure.
WHO ARE YOU SHOOTING FOR?
The construction photographer must operate under slightly different conditions to the architectural photographer. In construction photography, there are more complicated factors to deal with; namely, that a construction photograph is produced strictly with the client's needs in mind. Is the client a contractor? An engineer or architect? Or a formwork or cement supplier? You always need to consider who you are shooting for, as this will dictate the approach that must be taken.
WHY IS IT IMPORTANT?
Construction photography is somewhat more commercial, and the focus will always be on shooting for your client. The construction photographer must be able to show the scale of a site, while also showcasing the client's involvement in a site – this must be evident in the photos.
Remove the focus from other products that may be present at a site: A site may have multiple branded products present, and the competition's products may be evident, thus it is important to always place emphasis on the client's focus area, whilst de-emphasising other products on site.
Avoiding showing competitor's products may be achieved through various editing and shooting techniques. It is vital to always think outside the box while composing your shot. This is due to the unique setting that is a construction site – the construction photographer must be able to capture the subject, whilst simultaneously avoiding construction rubble and other distractions that may be present on a site.
CONCLUSION:
In closing, the construction photographer should know the client and their product inside and out. The construction photographer's focused eye must be able to find the beauty in chaos. Get in touch today!
We are a Creative Content Production Agency specialising in Video Production, Photography, Graphic Design, eLearning Development, Web Design, Animation and Creative Consultation. | info@oliverkarstel.co.za | www.oliverkarstel.co.za | IG.com/oliverkarstel