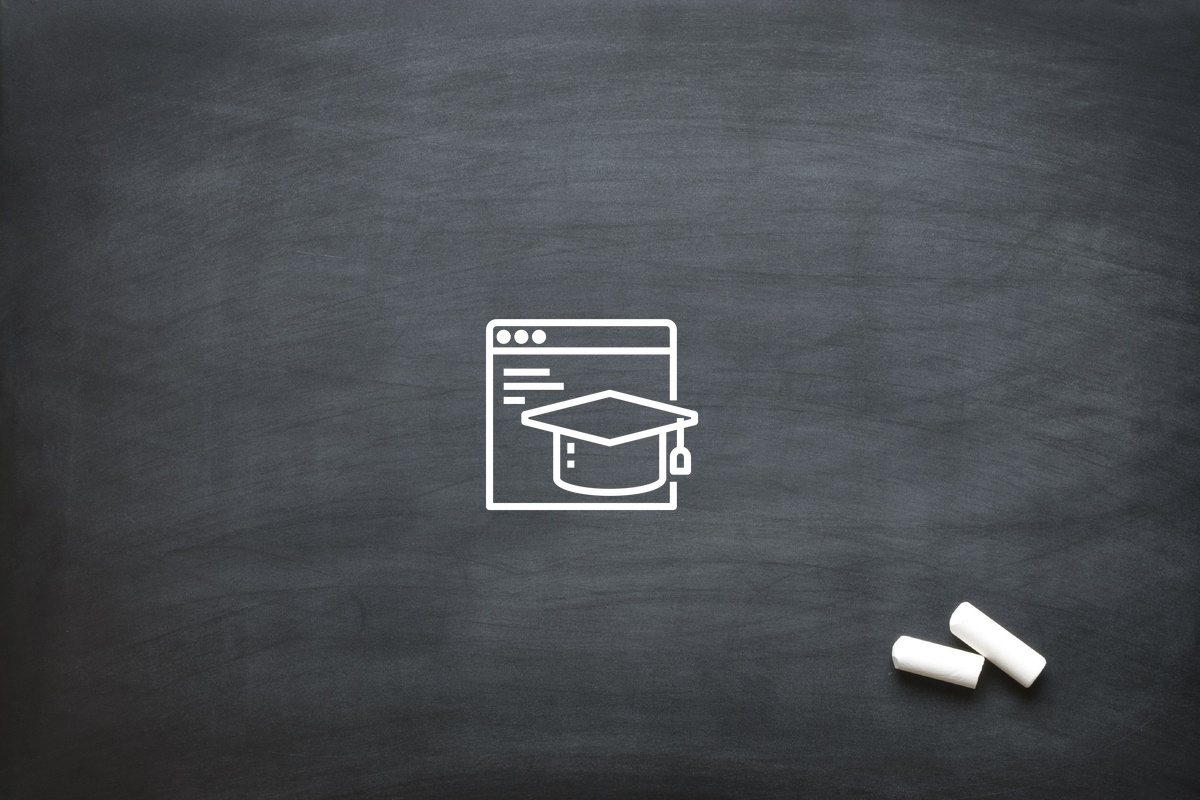 A Guide to eLearning Portal Development
eLearning Portal Development
Amidst the rapid technology advancements of today's digital world, eLearning portals have become an increasingly popular choice for businesses looking to enhance their employee learning and development strategies. With businesses being required to stay ahead of the competition and adapt quickly to changing customer demands, investing in a customised eLearning portal is now vital to achieving business success. In this article, we will explore the advantages of developing an eLearning portal and provide some guidance on how businesses can create one that meets their specific needs effectively. Starting with the eLearning portal development process:
eLearning Portal Development Process
Elearning portals provide an effective method for delivering content and lessons to students online. Elearning portal development requires a well-thought-out plan to ensure the end product is robust, secure, and well adapted to different devices. Portal development includes tasks such as setting up databases, creating user accounts and permissions, designing custom interfaces, integrating multimedia elements and additional functionality. A successful elearning portal should have features such as custom assessment tools, interactive learning modules, adaptive layout support, tracking and reporting capabilities, and social media integration. In the case where a company has difficulty deciding on the elearning portal features they require we recommend performing a Needs Analysis. This process involves creating a questionnaire based on the flow of information within the organisation and its training functions. Once it has been finalised, it is presented to key members in the organisation across the management structure to gather data on their daily work activities and how they may relate to the elearning portal development. At the end of the Needs Analysis you should have a clear list of potential LMS features ordered by priority. Which allows for a much more structured planning process. Once the planning is completed the elearning portal development may commence.
The development of an elearning portal requires careful planning and consideration of many factors, such as user accounts, content delivery, multimedia integration, security measures and various project factors like key team members and business proccess flow. The design should match the intended purpose of the portal and integrate features such as custom assessment tools, interactive learning modules, adaptive layout support, tracking and reporting capabilities, and social media integration. Throughout the development process there should be multiple phases of testing to make sure all components are working correctly before launch. Finally, it is important to consider user feedback throughout the process in order to ensure a successful final product. When dealing with feedback we recommend allocating the client's key members with clearly defined roles. This ensures that feedback is focused and in-line with the development strategy. It is also of vital importance that top management is involved during this process.
Types of eLearning portals
eLearning portals come in a variety of shapes and sizes to meet the needs of educators and learners. Some of the most popular types include virtual classrooms, mobile learning platforms, educational websites, comprehensive eLearning portals and video conferencing tools. Each type has different features, some of which are overlapping, such as real-time data tracking, interactive modules, multimedia support, social media integration and more. It is important to choose the right type for your training function in order to ensure an effective learning experience for all participants. Keep in mind that a successful LMS implementation will create an organically growing system and with it a demand for new functionality. Which means you want a platform that can be customised when the demand rises.
Features of an LMS
eLearning portals offer a variety of features to support learning, such as interactive modules, multimedia integration, real-time data tracking, virtual classrooms, and social media integration, to name a few. Each type of portal will have its own set of features tailored to the intended purpose. It is important to consider the needs of learners when selecting features in order to ensure an effective learning experience. Additionally, it is possible for businesses to customise their eLearning portals with additional features in order to meet their specific needs. Once again, make sure this is truly the case. We have had clients in the past who used LMS's that were developed in other countries, the result was terrible communication, limited custom development and massive delays. This is especially important for larger corporates, where an eLearning portal development plays a key role in the company's productivity and administration.
Benefits of an LMS
eLearning portals offer a range of benefits for educators and learners, including improved accessibility, enhanced collaboration, greater engagement in learning activities, more personalised experiences, and cost savings. An eLearning portal has the potential to provide a comprehensive learning environment which can provide unlimited opportunities for creating, sharing and discussing materials. Additionally, an effective eLearning portal can be used to support professional development initiatives by offering courses tailored to the needs of any organisation. In the case where a company has a high demand for course content but a low initial supply, we recommend considering AICC integration. This allows the system to sync with an existing online learning platform like LinkedIn learning, while maintaining the same overall system functionality like analytics and reporting. AICC systems are perfect for generalised skills development like soft skills training.
How to choose the right eLearning portal developer
When choosing the right eLearning portal developer, keep in mind there are two major starting points for your decision making, namely the portals features and the developers capabilities and experience. It is important to take into account features such as user experience, available features, customization capabilities and cost. Additionally, it is important to assess usability and the extent of support offered by the platform. Taking all of these factors into consideration will ensure you find an eLearning portal that meets both your organizational and learning objectives. So make a list of the features you require, and ensure the LMS platform meets your unique needs.
When choosing an eLearning portal developer, it is important to look for a team with the right combination of technical and design expertise. It is critical to ensure that the developer has experience in developing user-friendly interfaces, deep understanding of coding standards, and strong communication skills. Additionally, they should have a portfolio of successfully deployed projects as well as excellent customer service and support. Before committing to any developers, make sure you conduct thorough research into their credentials and performance records to make sure they are the right fit for your organisation. Do keep in mind that hosting and after-sale service plays a key role in the successful uptake and growth of your company elearning portal. Self-hosting a system with such high traffic, content governance rules and technical optimisation may result in serious issues down the line.
Advancements in eLearning Portals
Advances in eLearning portals have made it easier than ever to deliver efficient and effective learning programs in a variety of mediums and settings. New technologies, such as virtual reality and augmented reality, are making it possible to create immersive learning experiences. Additionally, artificial intelligence technology is being used to personalise content for individual learners, so that they can access the material most relevant to them. Automated feedback prompted by AI algorithms provide meaningful insights into progress and understanding of the material. AI networks may also be leveraged for Business Intelligence, which requires a great deal of custom development and system integration. As this technology continues to evolve, eLearning portals will become more intuitive and powerful tools for delivering high-quality education.
Today, eLearning portals are gaining immense popularity as they offer several advantages over the traditional learning methods. They provide a cost-effective and time-saving solution for businesses and organisations looking to train their employees. If you are looking to develop an eLearning portal for your business, it is important to choose the right elearning portal developer who has the necessary experience and expertise in this field. With the help of a good eLearning portal development company, you can create a world-class eLearning portal that meets all your training needs for years to come. Contact our team and get a head start on your eLearning portal development!
We are a leading video production company in Johannesburg and have one of the top learner management systems in South Africa. We specialise in Video Production, Photography, Graphic Design, eLearning Development, Web Design, Animation and Creative Consultation. | info@oliverkarstel.co.za | www.oliverkarstel.co.za | IG.com/oliverkarstel