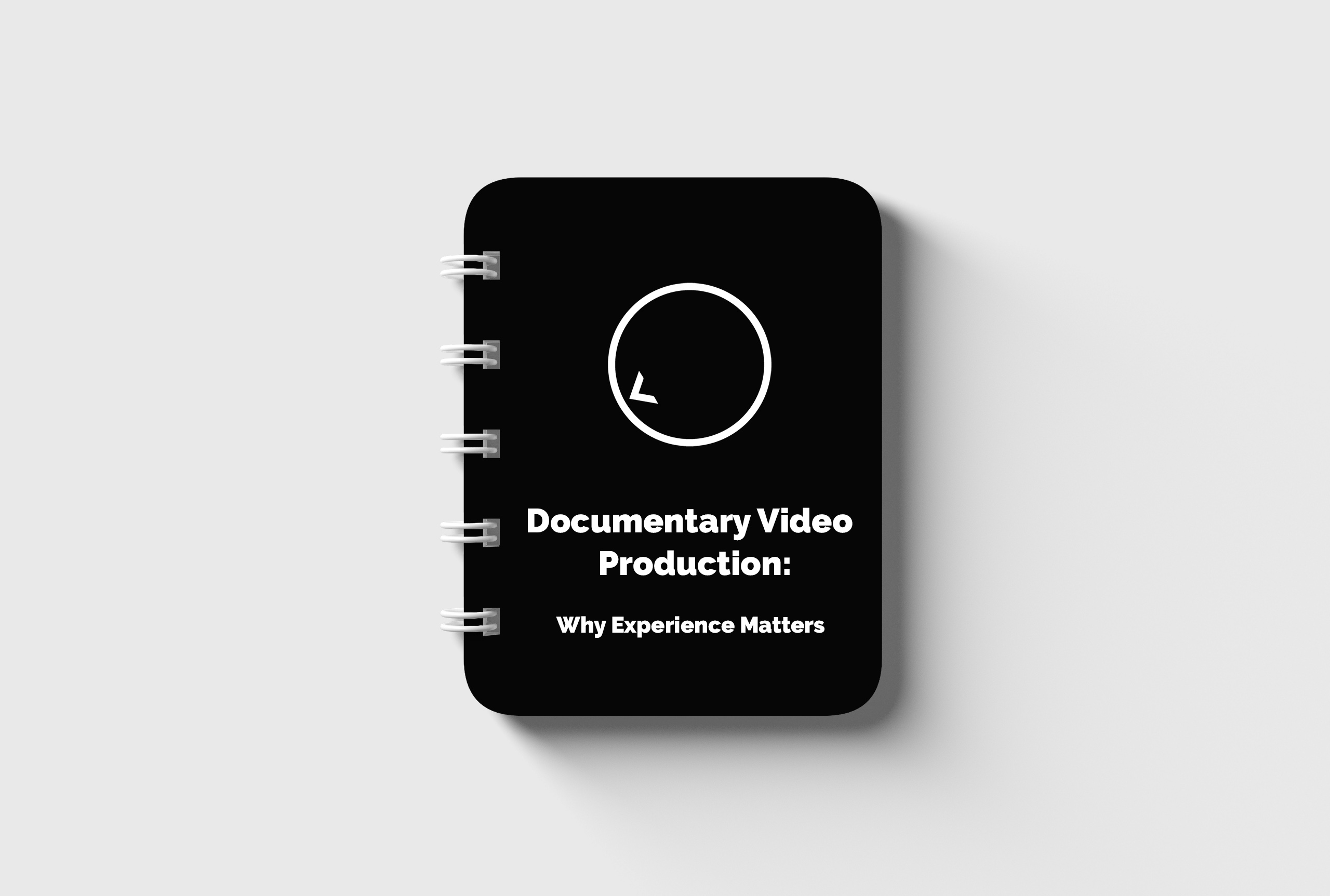 Documentary Video Production, Why Experience Matters
A powerful documentary video production can move the hearts and minds of viewers. However, only a small part of the experience is told to the viewer, everything else behind the scenes requires meticulous effort and knowledge to assemble. Documentary video production can be a stressful and complicated process, especially when there is travel involved.
Traveling and Filming for a Documentary Video Production
Travelling and filming can be expensive and cumbersome, with each additional country adding further formality to the process. It is essential your team is small and highly experienced in travelling and filming, and have all the necessary documentation ready. Understanding equipment, politics, conditions and all the technical essentials can be the difference between your shoot being a success or a flop. Whenever you add travelling to the mix, there is an inherent risk associated with the footage acquired as any mistakes may result in lost opportunity or resource costs.
Storytelling is Key
A compelling documentary video production tells an equally compelling story. Your story needs to be relevant, thought-provoking and relatable. An experienced scriptwriter can take your story to new heights, keep the viewers engaged and emotionally invested. In the case where a documentary video is being translated, an experienced scriptwriter will know exactly how to adapt the script for easier translation.
Working with Other Cultures
Understanding how to work with other cultures plays an important role. Not everyone is used to being filmed, making people feel comfortable allows them to open up which results in more genuine footage. Key speakers should also be prepared in advance and allowed time to practice.
Documentary Video Post-Production
Your film crew must be highly proficient in all aspects of video production including editing. A well-planned shoot in a foreign setting requires a great deal of post-production to ensure the team is on the right track. There are also many logistical elements to consider such as managing footage, memory and equipment.
Dynamic Team
Documentary videos vary greatly in their shot diversity. Your team needs to be well versed in all styles of filming and video production as the environments involved could pose unique challenges. A single documentary video could involve interviews, events, wildlife and aerial footage, for example.
Conclusion
Documentary video production is a highly specialised field that requires a veteran team of videographers to execute correctly. This is especially true for lower-budget productions, where every little resource needs to be maximised. Add the complications of travelling and filming, and it becomes undeniable how important experience is in documentary production.
Contact our team to get started on your next documentary film production.
We are a leading video production company in Johannesburg and have one of the top learner management systems in South Africa. We specialise in Video Production, Photography, Graphic Design, eLearning Development, Web Design, Animation and Creative Consultation. | info@oliverkarstel.co.za | www.oliverkarstel.co.za | IG.com/oliverkarstel