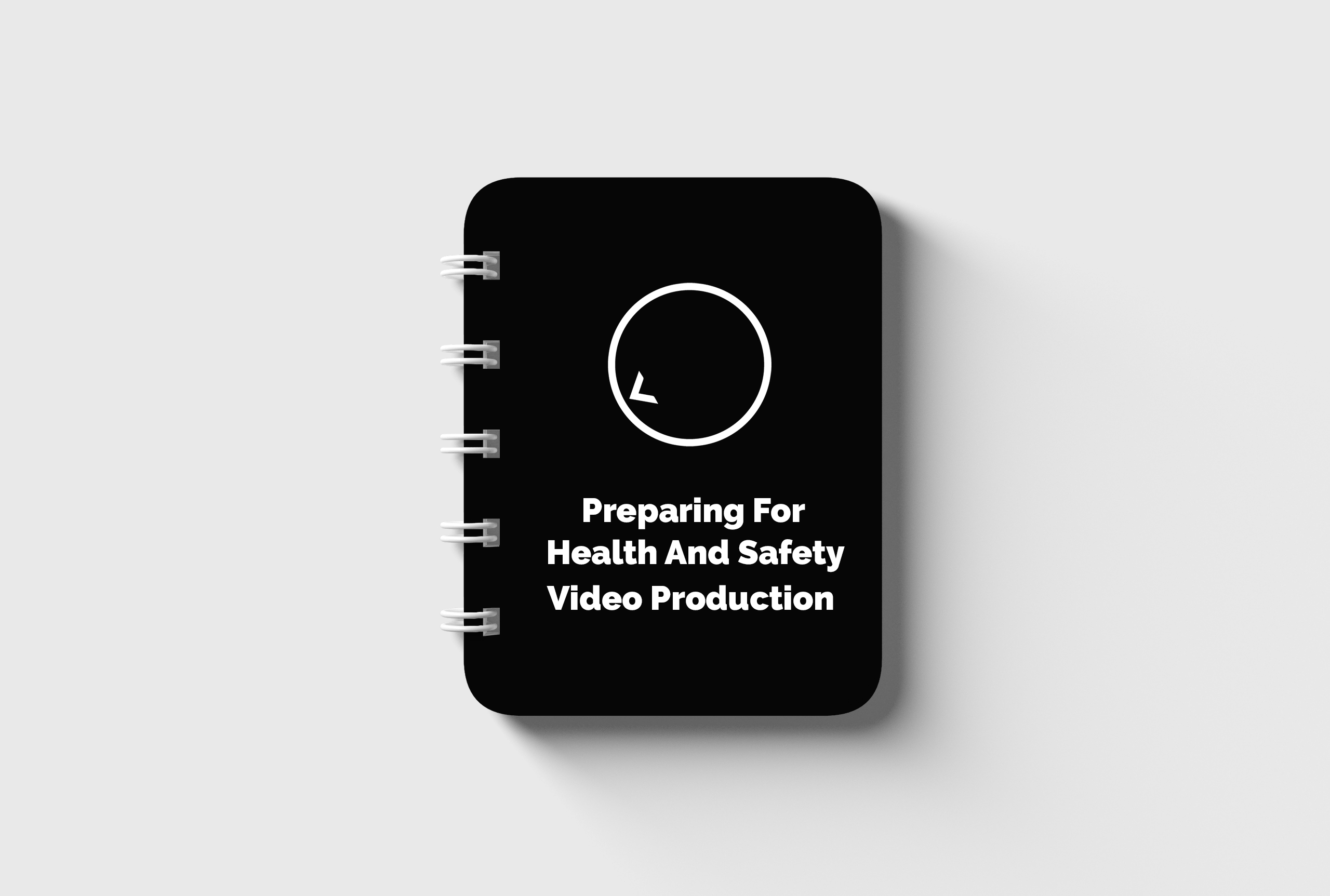 Preparing for Health and Safety Video Production
A health and safety video production is a pivotal piece of content for many businesses. It plays an essential role in training, compliance and marketing. To get the most out of your health and safety training videos, we recommend breaking them down into multiple different edits. Namely, Visitors, Contractors and Employee induction are most typical, however, specialised videos may be needed for dangerous or complicated work. To ensure you get the most out of your next health and safety video shoot, we recommend the following tips:
Health and Safety Video Production
Plan the Production in Advance
A successful shoot relies on a strong team, make sure they are available for the duration of filming. Some sites come with inherent risks and obstacles to filming which may be avoided with proper planning. An experienced videographer will provide your team with a shot list in advance which may influence your health and safety video production planning.
Prepare your Team
Every production requires staff to facilitate filming, from a safety officer to staff actors. Make sure that everyone is neatly dressed and in proper PPE. If there are any speaking roles, we suggest the individuals are given time to practice to ensure filming goes smoothly. It is advised not to look at the camera while being filmed, and present yourself in a relaxed but professional manner.
Consider your Conditions
Many sites come with additional complications that may require unique equipment or solutions to overcome. Larger sites may require a drone, which produces the best shots early in the morning or late in the afternoon. The same rule applies to any outdoor video or photography. Communicate your conditions with your video team in advance and plan your health and safety video production successfully.
Production & PPE
Ensure the whole team is wearing fresh, up-to-date PPE for each shot. Use your shot list as a reference and work closely with your team to ensure proper procedure is being followed. This is especially important for filming high-risk or specialised tasks, where additional PPE plays an essential role.
Branding
Always make sure your team and filming locations have the most recent branding. Every single person that comes through your site gates is a potential stakeholder. Your health and safety video is often their first interaction with your brand, make sure it is a good one.
Once you have revised the shot list with the videography team we recommend trying to tidy up each filming location. We understand that some sites simply do not allow for easy tidying, or may lack any branding. A creative way of incorporating branding into locations without any would be to add other branded elements to the shots, for example, branded trucks parked in the background.
Publishing Schedule
Once the dust settles, and your SHEQ training videos have been produced, perused and modified into the final product, the next step is your publishing schedule. Now for some businesses this simply entails airing the training video in a set room upon entry of the site. There are however, many options worth considering:
One way of optimising your visitors induction training video is by creating a silent version of it with subtitles. This video then plays on a continuous loop at your site entrance and admin block. This way you can optimise the visitors waiting time while reinforcing the induction training for all visitors.
Another option is to repurpose the videos into shorter clips for marketing or sales application. Typically businesses that requires induction training usually require in-depth marketing material of their service or product offering. All of which is derived from the training footage and repurposed with an adapted message. Do note, that if you plan on having your videos repurposed to be published on public facing platforms, like Youtube, we recommend you optimise your videos descriptions, metadata and SEO. This way you can improve the chances of potential viewers finding your content in a sea of internet distractions.
Planning your shoot
When planning a health and safety training video shoot, it is important to consider a range of factors. First and foremost, the production team must assess safety risks and plan accordingly to mitigate any potential hazards. This includes researching relevant health and safety regulations, creating a risk assessment document, and taking appropriate measures to protect all involved. Additionally, the video content should be planned in advance with clear objectives around the key messages being conveyed by the video. It is also important to allow adequate time for pre-production activities such as recruiting talent, securing locations and rehearsing scripts. By taking these steps into account, organisations can ensure that their health and safety training videos are created safely and efficiently.
Involving Management in the Planning of your Video
Ensuring the successful rollout of a health and safety training video requires effective communication and collaboration between management, production team members, and other stakeholders. Involving management in the planning of the video ensures that objectives are set with the input of decision makers and any necessary resources are secured for production. Furthermore, involving management allows for them to provide insight into best practices for engaging content that accurately portrays the organisation's message. By including management in the process of creating a health and safety training video, organisations can create content that is both accurate and effective.
Additional Tips
Allocate a member of your team who is responsible for your SHEQ induction videos, their role is to review the videos on a set basis to maintain the integrity of the training. This ensures that your training material stays up-to-date. If you find that your health and safety requires regular updates, like during the pandemic. Then we recommend considering turning your SHEQ videos into animations. This way you can easily update your training videos without delays from filming or additional production. We also recommend working with the same agency to further streamline this process.
Conclusion
Preparing for a health and safety training video is essential in order to ensure that the video conveys the right message and creates an engaging experience for viewers. By involving management, researching relevant regulations, creating a risk assessment document, planning content, and allowing adequate time for pre-production activities, organisations can create videos that successfully convey important information while keeping all stakeholders safe. As such, it is important to take the necessary steps to plan ahead when creating a health and safety training video.
If you have any further questions regarding health and safety video production or require such services for your business, get in contact with one of our staff members
We are a leading video production company in Johannesburg and have one of the top learner management systems in South Africa. We specialise in Video Production, Photography, Graphic Design, eLearning Development, Web Design, Animation and Creative Consultation. | info@oliverkarstel.co.za | www.oliverkarstel.co.za | IG.com/oliverkarstel