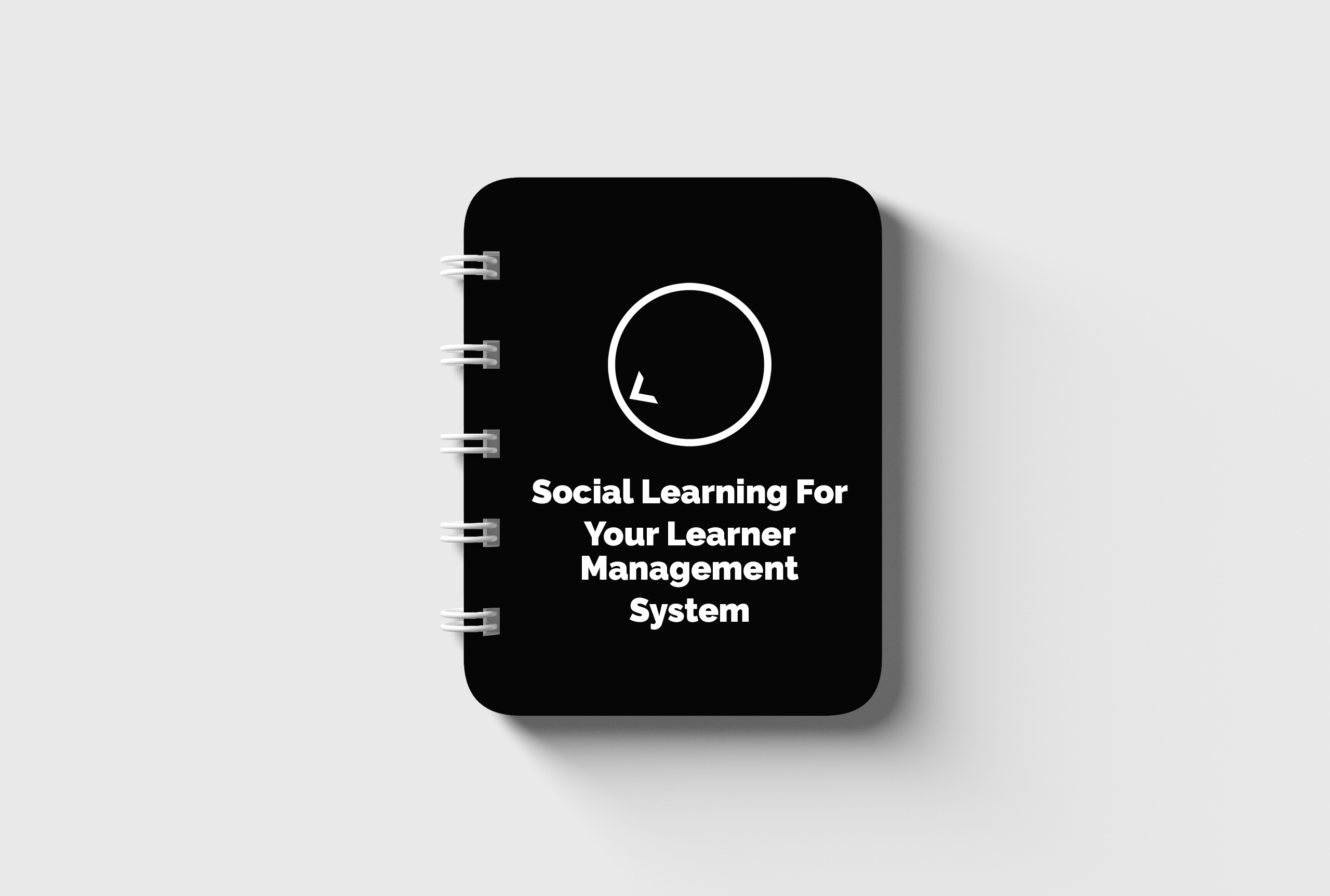 Social Learning for your Learner Management System
Social Learning principles can be applied to a Learner Management System in many different ways. Opening channels for student communication and feedback is one of the most essential features as it encourages social interaction. If you couple this with gamification elements your LMS is capable of taking full advantage of social learning principles. Principles that allow learners to retain more knowledge, and stay engaged and motivated.
Social Learning Features
Gamification
Is the most essential function as it allows student interactions with the system to be weighted and linked to achievements. A learning environment that can incentivise social interaction will further boost productivity and morale. It is advised to create your own custom badges to be linked to thresholds, consider your learning goals and adjust accordingly.
Achievements LMS Function
With your gamification in place, it is time to weigh your student interactions with the system and link them to achievements. It is important that your achievements can be displayed publicly and align with your learning goals, for example: If your learning goals require a great deal of training to be completed by a specific time frame, consider achievements that motivate learners for completing multiple learning modules in a day. Remember to always scale your achievements, otherwise, their importance becomes trivial. The rewards should give the student a sense of accomplishment, which gets diminished if rewards are too difficult or too easy.
Discussion Forums LMS Function
Creating an environment where students can communicate with each other on specific learning topics is a great way to keep students engaged and motivated. Discussion forums can be enhanced further with gamification, by adding a review system to students' responses. These can be linked to achievements or leaderboards for those motivated by competition.
Leaderboards
A perfect tool for students who are motivated by competition, however, they can also be used for students who are motivated by the progress of the collective. By adding an additional leaderboard which highlights the company's progress toward its collective learning goals. To get the most out of a leaderboard we advise you to gamify social interaction and couple it with achievements that match your learning goals.
Conclusion
To keep users engaged on your LMS requires constant feedback. With a well-optimized Learner Management System student feedback can be automated and personalized. If you couple gamification with social learning principles, your online learning environment becomes autonomous. Which is perfectly suited for Adult Learning, where every individual has their own schedule and goals.
Get in contact with our team for your next custom Learner management system.
We are a leading video production company in Johannesburg and have one of the top learner management systems in South Africa. We specialise in Video Production, Photography, Graphic Design, eLearning Development, Web Design, Animation and Creative Consultation. | info@oliverkarstel.co.za | www.oliverkarstel.co.za | IG.com/oliverkarstel