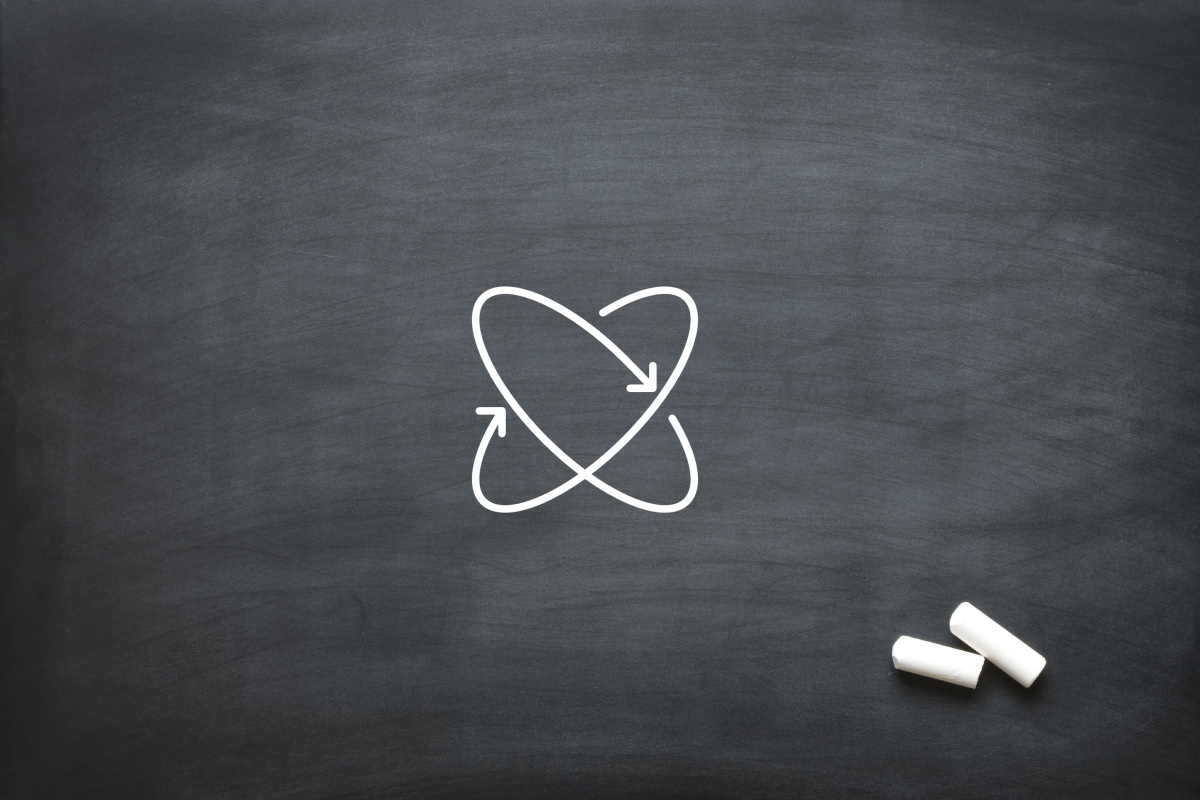 Finding an Animation Company in South Africa
South Africa is the ideal country for foreign organisations looking for professional content production. South Africa houses highly competitive business markets in Gauteng and Western Cape Provinces. Which means you are spoiled for choice when it comes to finding an experienced animation company in South Africa. Furthermore, South Africa has incredibly favourable exchange rates which means provided you do your research, you can truly make the most out of your animation production budget. Of course, understanding how to find the right animation company in South Africa is the step on which all of these advantages pivots on.
Where to Look for an Animation Company in South Africa?
As we touched on above, South Africa has highly competitive business markets, which result in experienced service providers that are used to tight deadlines. To start your search we recommend beginning with a refinement of location. Of the business markets in South Africa, Johannesburg and Pretoria are the most competitive with Cape Town a close second. To make sure you find the most competent animation company in South Africa, start with the most competitive markets. The more potential business in a market, the more experienced the successful suppliers will be. Also keep in mind that a more experienced animation company will do a much better job at meeting stricter deadlines.
Portfolio Perusal
When reviewing a potential supplier's portfolio, there are a couple of things to consider. Diversity is essential in a good portfolio, animation comes in many styles and deliveries, each of which has its own advantages and disadvantages that make them better suited for different videos. A strong portfolio will have multiple examples of every style of animation, as each style and delivery increases your projects potential creative capacity. Another important consideration is the potential animation company's ability to produce traditional video. Having traditional video experience further pushes the project's potential creative capacity, as your pool of possible solutions is vastly increased.
Additional Tips
Look for a wide variety of voice work, voice artists and music. Every animated video has a different message and agenda, which means the narration and music should match that tempo.
If you are looking for an animation company in South Africa to enhance your eLearning consider requesting eLearning examples. Look for text-to-speech application, repurposing of animated assets and formatting. Elearning has its own nuances and technicalities that are vital to the success of the content. If they have no live eLearning examples or a means to demo them, that is a serious red flag in their technical capabilities.
When perusing porfolio's ask the potential supplier how many video drafts you as the client get to peruse. An animated video typically requires multiple drafts to finalise a video, even more so if it is being used in eLearning. The success of the eLearning animation content is directly related to the production process, so make sure you are happy with their approach. This is especially important when you consider the potential complexity involved in content fit for eLearning. Some eLearning content is complex by nature and involves numerous subject matter experts, which means the production process must be properly streamlined for the project to be a success.
If you are unsure about a potential animation supplier's production process, we recommend asking for an existing SLA or Service Level Agreement document. This document will provide a clear operational outline for their production process. You could even take it a step further and present your specifications to the potential supplier and requesting them to provide a mock SLA as part of their portfolio submission.
Working with an Animation Company in South Africa
Now that we have discussed how to find an animation company in South Africa. The next step is to begin working on your content production. Getting started on a new project with a foreign supplier is very similar to getting started with a local supplier with additional steps to maintain the integrity of the deal. Rules and guidelines are vital to the success of a project, particularly when dealing with a company across the globe. They also provide a clear structure for your project which makes it easier to manage and monitor it. Of course you also need a plan and structure for communication and collaboration, especially when the project has multiple members involved on both sides.
Getting Started with an Animation Company in South Africa
When working with a foreign supplier we recommend creating clear project contracts and documentation. In fact during the procurement process we recommend perusing a potential suppliers Service Level Agreements to gauge the potential service delivery that can be expected. Once you have cleared the SLA, make sure you also have a clear contract in place for any additional talent, such as voice artists. In the case where there are intellectual property issues there must be a clear set of documentation that steers the representation of this innovation, much like a CI document. We also recommend when dealing with potential secretive information, that a Non-Disclosure Agreement is also drawn up, this will protect both parties, while maintaining the integrity of the communication within the project. Also keep in mind that in general when you start working with an animation company in South Africa, there is usually a deposit for the project to commence. If you feel the risk is high, especially if the project is rather large. Why not break it down into a smaller project first, then if the production goes well, you can extend the project with more animation videos.
Establishing Channels of Communication and Collaboration
Establish your channels of communication and collaboration from the outset. Along with these platforms you should also be planning your frequency and dates of communication according to a project plan. Having clearly planned dates for project feedback is vital to ensuring the project meets your deadlines. Animation production is a step-by-step process, which means you want to streamline each production step to ensure there are no bottlenecks resulting in missed deadlines. When planning your feedback and project plan allocate clear roles for each member. This will ensure each member provides feedback based on their expertise, which further avoids production bottlenecks.
Content Strategy
Consider a holistic approach to your content production. Take full advantage of favourable exchange rates by planning multiple content items for multiple applications across all your business units. We recommend starting this process by reverse engineering larger pieces of content. For example: A training animation video can be repurposed into shorter clips for the company website, which in turn is repurposed into clips for social media. From the start of the project gather your heads of department, and have them make a list of potentially useful content, determine how much of that content is represented by animation as a medium and then compile your content strategy accordingly.
Animation is the perfect medium for content repurposing, every asset can be updated or recycled for additional application. So take full advantage of this and plan your content in advance. The result will be a streamlined production line where every animated asset is used to its full potential, increasing the overall production value of the animated videos. Keep in mind that some extra planning could extend your overall budget while improving your animation contents production value.
Cultural Sensitivity and Localisation
South Africa, with its rich tapestry of cultures, offers a unique angle to animation, making localisation a critical aspect of your project. This is where South African animators shine. Their intrinsic understanding of both global and local cultural nuances can provide your project with a genuine touch that resonates with a diverse audience. Before commencing the project, discuss the cultural aspects you'd like to incorporate. This can range from local folklore, traditions, to even colloquialisms that add authenticity to the narrative.
Project Milestones and Deliverables
To ensure the project runs smoothly, break it down into tangible milestones. This can include concept drafts, storyboard approvals, voiceover recordings, or final edits. This segmented approach, commonly used by many South African animation studios, not only provides clarity but also helps in tracking the progress of the project. Each milestone can be associated with specific deliverables, making the assessment more straightforward and objective.
Engaging in Feedback Loops
South African animation companies are known for their adaptability and willingness to iterate. To make the most of this, schedule regular feedback loops. This collaborative approach ensures that your vision aligns with the final product. Remember, constructive feedback is invaluable in refining the project, and frequent, smaller feedback sessions are often more productive than larger, less frequent ones.
Understanding the South African Creative Landscape
Finally, take a moment to immerse yourself in South Africa's vibrant creative industry. Familiarise yourself with its history, popular cultural exports, and landmark animation projects. This insight will not only enrich your collaboration with the South African animation company but will also give you a deeper appreciation of the unique value they bring to the table.
Navigating Business Practices and Regulations
Understanding the nuances of business etiquette and practices in South Africa is crucial for a smooth collaboration. Awareness of the regulatory environment, including relevant laws and industry standards, ensures a hassle-free production process. Many South African animation companies boast advanced technological capabilities, and leveraging these, along with modern collaboration tools, can enhance project management and execution.
Incorporating Technological Innovation and Trends
South Africa's animation industry is not only culturally rich but also technologically innovative. Keeping abreast of the latest trends and technological advancements within this market can provide a competitive edge to your animation projects. South African animators often incorporate cutting-edge techniques and software, reflecting the industry's commitment to staying ahead of technological curves. By understanding and utilising these advancements, such as virtual reality (VR) and augmented reality (AR) in animation, your project can benefit from the latest in animation technology, ensuring a modern and engaging end product.
Fostering Long-Term Partnerships for Global Reach
Establishing long-term relationships with South African animation studios can be highly beneficial, especially for organisations looking to expand their global reach. These partnerships go beyond single projects, fostering a deeper understanding and synergy over time. South African studios, with their unique blend of global appeal and local insight, can become valuable allies in developing a series of projects that resonate across different cultures and markets. Long-term collaborations can lead to a more cohesive brand narrative and a consistent quality of output, leveraging the studios' evolving capabilities and understanding of your brand's vision. Building these enduring partnerships not only aids in producing high-quality animation content but also in crafting a global narrative that reflects the diverse and dynamic spirit of South Africa's animation talent.
By incorporating these aspects into your project planning, you can effectively utilise the unique advantages of South Africa's animation industry. This approach not only ensures a successful production process but also enriches your content with a blend of global appeal and local authenticity, making it resonate with a diverse audience.

Looking for an animation company in South Africa with over a decade of experience and a portfolio spanning across multiple industries? Look no further and get in touch with our team today!
We are a leading video production company in Johannesburg and have one of the top learner management systems in South Africa. We specialise in Video Production, Photography, Graphic Design, eLearning Development, Web Design, Animation and Creative Consultation. | info@oliverkarstel.co.za | www.oliverkarstel.co.za | IG.com/oliverkarstel