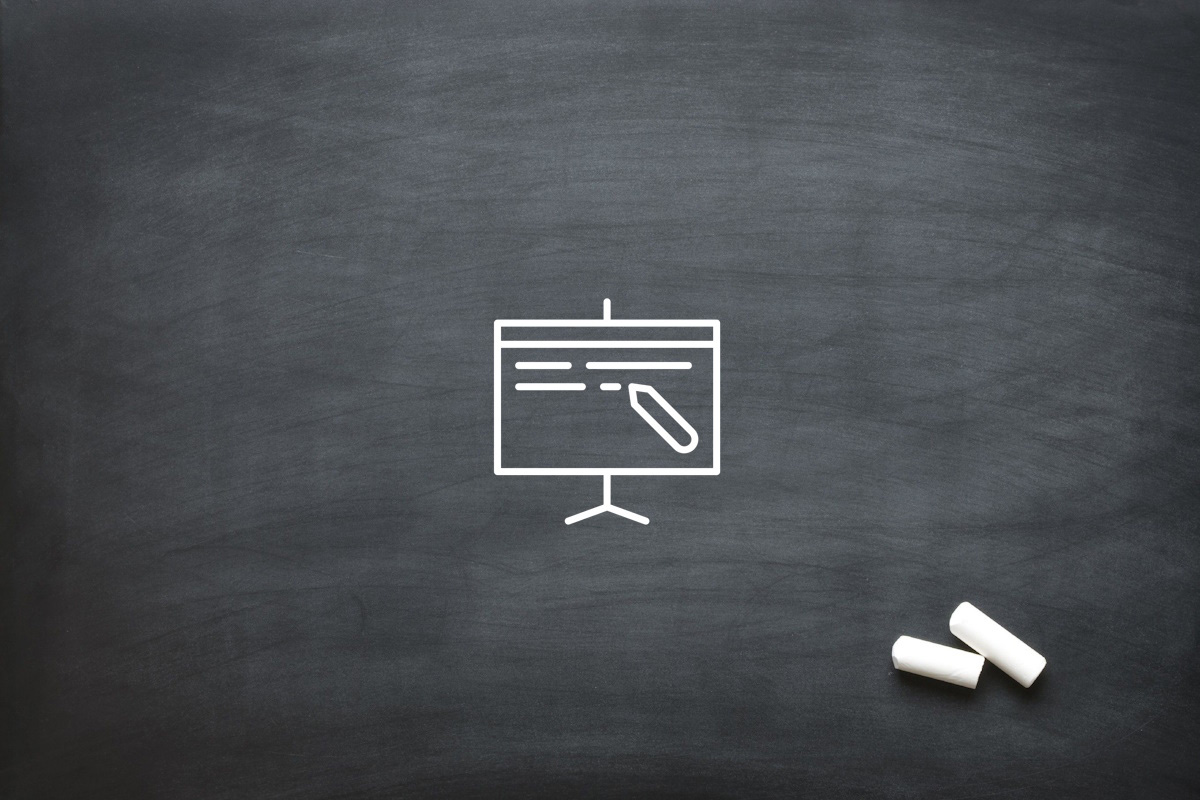 How to Find Whiteboard Animators
With the growing importance of videos in digital marketing and education, whiteboard animation has become a popular style for explainer, training and corporate videos. These videos are informative, concise, and visually appealing, making them perfect for corporate businesses to educate their audience. However, finding the right whiteboard animators for your business can be a daunting task. In this article, we'll discuss the essential factors to keep in mind when hiring whiteboard animators for your videos.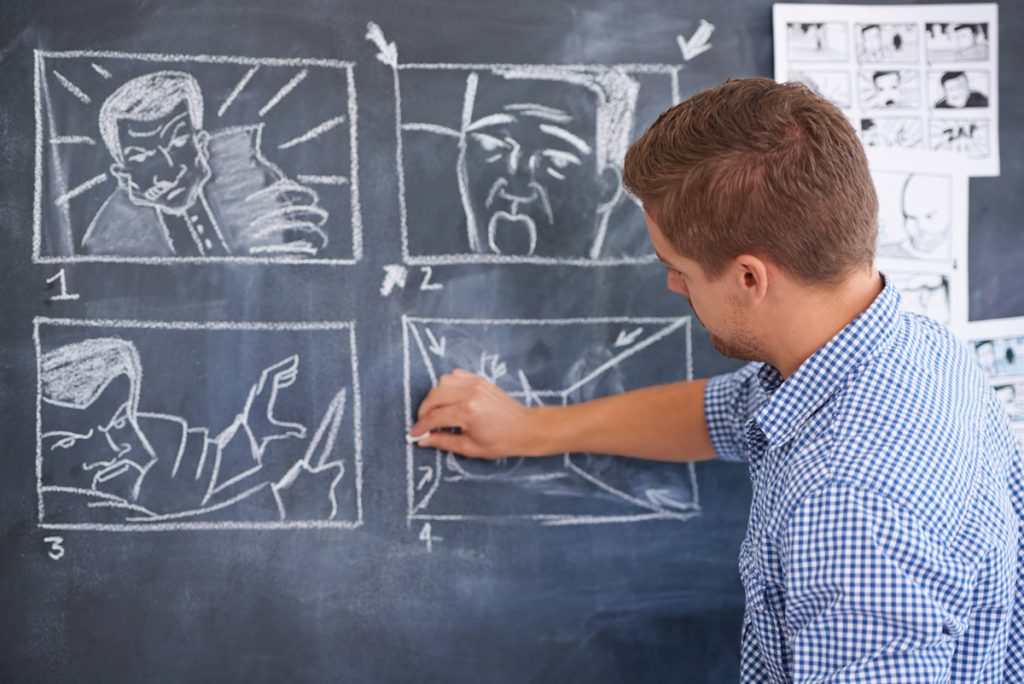 Research and Compare:
The first step of finding the right whiteboard animators for your videos is to research and compare. Do a quick Google search to list down the potential animators, and then compare them based on their years of experience, portfolio quality, pricing, and customer feedback. Look for the ones that specialise in in the style you are looking for and peruse their portfolio for different creative applications. Make sure when pursing a potential whiteboard animators portfolio that you look for every aspect required for your videos, like narration, call-to-actions, translations and even marketing strategy.
Check Expertise and Style:
While researching, pay attention to the animator's expertise and style. A good whiteboard animator should have a sound understanding of different video applications, the target audience, and the industry. They should possess the skills to tell a compelling story and convey a complex idea in a simple and creative way. This can easily be confirmed by checking their portfolio, which will show their style, quality, and diversity of work. Look for industry specific examples, as each industry comes with its own nuance.
Request for a Demo or Samples:
It's essential to request a demo or sample of the animator's work before hiring them. This will give you a clear idea of their creativity, communication style, and the overall quality of their work. Whiteboard animation is a collaborative process, so it's crucial to choose an animator who communicates well, listens to your feedback, and delivers a video that aligns with your expectations. Request Service-level agreements from previous projects, this will give you a strong idea of how well they handle the project from start to finish. Previous project plans and process documentation are also handy in identifying the whiteboard animators management expertise.
Communicate your Requirements Clearly:
When hiring whiteboard animators, it's crucial to communicate your requirements and expectations clearly. Share your brand guidelines, target audience, script, voiceover, and any other specific details that you want to be included in the video. This will provide the animator with a clear direction and understanding of your needs, resulting in a high-quality video that meets your expectations. When in doubt, ask your whiteboard animator to consult you through this process.
Don't Compromise on Timelines and Quality:
Finally, when choosing whiteboard animators for your videos, don't compromise on timelines and quality. Ensure that the animator can deliver your project within your timelines without compromising on the quality. Timely delivery is critical in any project, and it's better to choose an animator who values your deadlines and delivers a polished, high-quality, and error-free video. There are two parts to keeping to your timelines, the animators part and your feedback as the client. Make sure you provide feedback as timely as possible to ensure there are no delays for the next step of production.
In conclusion, finding the right whiteboard animators for your videos can be challenging, but keeping the essential factors discussed in this article in mind can simplify the process. Research thoroughly, check for expertise and style, request for a demo/sample, communicate your requirements, and don't compromise on quality and timelines. By following these tips, you can find the right whiteboard animator that best fits your requirements and produce informative and memorable videos.

Why Look for Whiteboard Animators in South Africa?
The search for exceptional whiteboard animators might take you on a global exploration. One noteworthy stop should be South Africa, a gem that is increasingly carving a niche in the global digital animation landscape. So, why should you turn your attention to this part of the world? Here, we unpack compelling reasons to hire South African talent for your next whiteboard animation project.
A Flourishing Animation Industry
South Africa has in recent years emerged as a powerhouse in the animation industry, with its work gaining recognition on global platforms. The country is home to an array of animation studios that have proven their mettle in international arenas with award-winning films and series. This speaks volumes about the calibre of animators you can find in South Africa.
Also, the South African government has shown a firm commitment to developing its creative industries, with incentives and funding opportunities specifically aimed at the animation sector. This creates an environment that fosters skill development, innovation, and creative excellence.
World-Class Education and Training in Animation
The rise of South Africa's animation industry can be traced back to its strong educational foundations. Institutions across the country offer robust programs in animation and related disciplines, nurturing a new generation of artists with solid technical skills and a flair for storytelling. Graduates from these programs are adept at various forms of animation, including whiteboard animation, and are ready to put their expertise to work on your projects.
Cost-Effective Services
While it's important not to compromise on quality, budget is often a key consideration in any project. This is another area where South Africa shines. The cost of hiring an animator in South Africa is generally lower than in many Western countries due to differences in living costs and currency value. This cost-effectiveness, paired with the high quality of work produced, offers excellent value for your investment.
Time Zone Compatibility
With South Africa operating in the GMT+2 time zone, it offers considerable overlap with business hours in many parts of the world, including Europe and parts of the Americas and Asia. This makes real-time collaboration and communication feasible and less stressful, ensuring your project can move forward smoothly.
Collaborative Spirit and Cultural Relevance
The collaborative spirit that is characteristic of South African animators fosters an environment where collective brainstorming and shared creativity flourish. This communal approach to animation projects ensures a harmonious blend of ideas that culminates in a richer end product. Additionally, South Africa's emergence in the digital and creative economy signifies a broader shift towards cultural relevance in the global marketplace. Whiteboard animations produced with South African talent are not only visually appealing but also culturally nuanced, allowing for stories that resonate on a global scale while maintaining their authentic local essence. By engaging with South African animators, you gain access to a pool of professionals who are both globally competitive and culturally grounded, ensuring your message is both universal and locally relevant.
Innovative and Adaptive Mindset
South African animators are known for their resourcefulness and adaptability, born out of operating in an environment that poses its own set of challenges. This innovative mindset means they are often adept at coming up with creative solutions and pushing the boundaries of what's possible, even when resources are limited.
Tech-Savvy and Digitally Connected
South African animators are not only artistically proficient but also tech-savvy, staying abreast of the latest digital tools and software that enhance animation quality and efficiency. The country's robust IT infrastructure provides a stable platform for animators to work seamlessly with clients from around the world, ensuring smooth delivery of services. By hiring South African talent, you leverage their comfort with cutting-edge technology that can bring a dynamic edge to your whiteboard animation project.
Strong English Language Proficiency
English is one of South Africa's official languages and is widely spoken across the country. This alleviates any language barriers that might arise during the creative process, ensuring clear and effective communication. Such proficiency is crucial in whiteboard animation, where the accurate translation of ideas and concepts into visual narratives is key. The ability to articulate feedback, revisions, and concepts in English streamlines the collaboration process and mitigates misunderstandings, resulting in a more cohesive final product.
Environmental Storytelling Abilities
Furthermore, South African animators have an innate knack for environmental storytelling. They are adept at creating backgrounds and settings in their animations that are not only visually appealing but also narratively compelling. This ability can be especially useful in whiteboard animations, where the visual element is critical in engaging the viewer and conveying the message effectively.
Rich Multicultural Influence
South Africa's rich cultural diversity brings a unique perspective to its creative output. The country's animators are influenced by a wealth of cultural traditions, languages, and histories, which can add a distinctive flavour and global appeal to their work. Whether your target audience is in South Africa or elsewhere, this multicultural influence can enrich your whiteboard animations and make them resonate with a broader audience.
South Africa offers a fertile ground for sourcing whiteboard animators who combine technical proficiency with artistic creativity. Their educational background, the growing local animation industry, and the country's rich cultural diversity all contribute to a unique blend of skills that can bring a fresh perspective to your projects. Factor in the cost-effectiveness and time zone compatibility, and it becomes clear that South Africa is a destination worth considering in your search for whiteboard animation talent.

Looking for a whiteboard animators with over a decade of experience? Get in touch with our team today!
We are a leading video production company in Johannesburg and have one of the top learner management systems in South Africa. We specialise in Video Production, Photography, Graphic Design, eLearning Development, Web Design, Animation and Creative Consultation. | info@oliverkarstel.co.za | www.oliverkarstel.co.za | IG.com/oliverkarstel