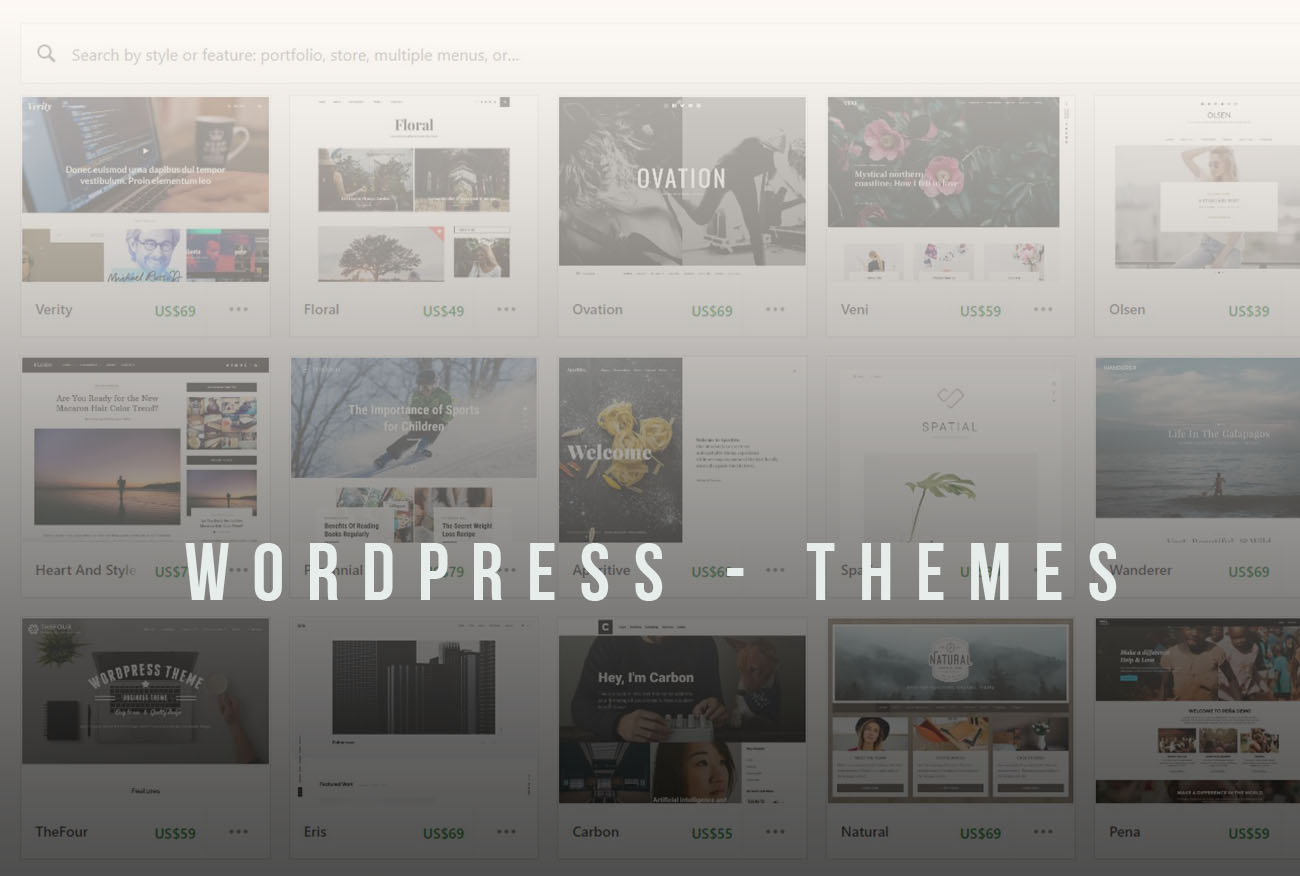 WordPress Theme Selection Made Easy
Looking for a theme can prove to be quite fun, the thought of your business being portrayed by a sleek and functional website is really exciting. But when it comes to picking the correct WordPress theme for your site there are a few things to take into consideration:
What do you want from your WordPress Theme?
When looking through the vast amount of WordPress themes it can become quite overwhelming. Consider making a list of what you want from your site and how you want it to look in terms of colour scheme, layout and functionality. There are hordes of free and premium themes, you'd be surprised to find that some of the free themes may actually tick all of your proverbial boxes.
Why Premium WordPress Themes are Better:
Just because you are able to select a free WordPress theme doesn't mean you should. The reason the premium themes cost money is dictated by a number of things that might directly affect your website. For example, Premium themes tend to have refined responsiveness. They get updated regularly and if it's popular then they should be compatible with most premium plug-ins.
Does my Theme Support Useful Plug-ins?
When picking a WordPress theme it is important to check if they actually support the plug-ins you plan on using. Plug-ins have the ability to drastically simplify the way you approach certain functionality and design elements. They aid in streamlining your site and enable you to integrate functional items such as videos, sliders, social media feeds, etc. into your website with ease.
Does it Pass the Test?
It is important to keep things like the colour scheme, font and layout in mind but there is so much more to it than that. The overall responsiveness and browser compatibility will, in the end, dictate whether or not a consumer will make use of your site. People have become more aware of the quality of their browsing experience and tend to not subject themselves to unresponsive, poorly optimised browsing experiences. Make sure you test your preferred WordPress Theme extensively before purchasing. It may also prove useful to look and reviews and ratings. Also, consider a theme that offers after-sale service, this could come in handy if you ever get stuck while building your site.
Does my Theme have SEO Functionality?
SEO is possibly one of the most important factors to consider when building a website. Without SEO your site won't naturally show up in the google search engine. Which will directly affect the traffic generated by your site. There are a number of plug-ins and courses that assist you in SEO and streamline the process, our Personal favourite is YOAST , It is one of the best plug-ins and really makes the process of SEO digestible and approachable.
Conclusion:
After reading this article, I hope you have a better idea of what you need to look for in a WordPress Theme, don't overthink it and happy hunting!
If you need further assistance with anything WordPress, get in contact. We've got you covered!
We are a Creative Content Production Agency specialising in Video Production, Photography, Graphic Design, eLearning Development, Web Design, Animation and Creative Consultation. | info@oliverkarstel.co.za | www.oliverkarstel.co.za | IG.com/oliverkarstel