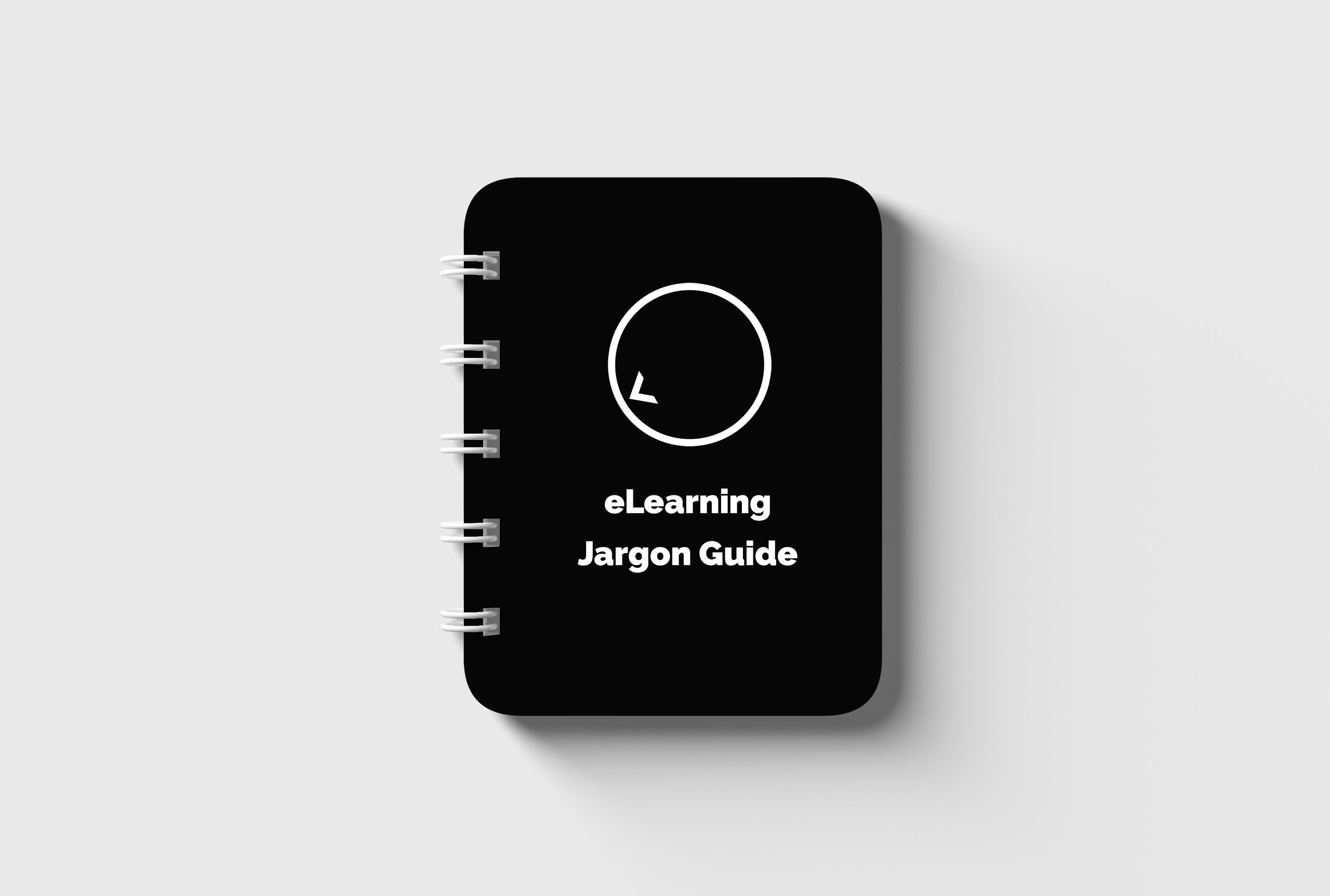 eLearning Jargon Guide
eLearning has exploded in popularity over the last few years. As organisations came to terms with the cultural changes associated with the fourth industrial revolution, the COVID pandemic and the technological advancements that followed. The necessity for quality online distance-based learning has been undeniable. As with any new field, there is a need for orientation. We all understand we need eLearning, but just what part of it are we looking for?
No need to fret, we have curated you a list of all the essential eLearning jargon to take your eLearning expertise to the next functional level. Without further ado:
eLearning
Refers to the delivery and training of learning content through a digital environment.
Gamification
A set of game design principles is applied to an online learning environment to aid with user motivation.
SCORM
Stands for the Shareable Content Object Reference Model and is a set of technical standards (Format) which allows the content and user experience to interact with the online learning platform. It is the most common eLearning content format and allows for easy content to system integration.
AICC
Stands for Aviation Industry Computer-Based Training Committee and is the oldest eLearning format/standard. This format facilitates the communication between learning management systems and course content. One major benefit of AICC is that eLearning does not need to be hosted by the organisation's LMS platform.
Adult Learning
Refers to a learning practice that focuses on creating a self-sustained learning experience that is rooted in adult motivation.
Blended Learning
Combines traditional face-to-face training with online digital content facilitated by a Learning Management System.
Mobile Learning (M-Learning)
Refers to online learning or training through a portable device such as smartphones or tablets. M-Learning has unique parameters that should be adhered to to ensure the content is accessible.
Micro Learning
Refers to skills development which focuses on smaller administrative tasks that aid the users general productivity
LMS
Stands for Learning Management System and refers to an online database-driven system with advanced learning functionality.
Instructional Design
Is the practice of applying learning principles and theory to digital content to enhance the students learning experience.
Social Learning
Is defined as learning through social observation and can be applied in conjunction with Gamification through an LMS to enhance student learning and motivation
Synchronous Learning
Refers to a learning environment where the students training schedule is pre-determined by the trainer/organisation.
Asynchronous Learning
Refers to a learning environment where the student is able to learn according to their own schedule.
Authoring Tool
Software used to produce digital content (eLearning) in an LMS compatible format.
Software as a Service (SaaS)
Refers to a rental/subscription model for an online system that charges the user monthly.
API
Stands for Application Programming Interface which is a set of protocols and standards for integrating existing platforms/systems.
Learning Outcomes
Refers to a set of topical proficiency required by the learner by the end of their learning experience.
Responsive Design
Refers to a series of design parameters that are applied to the 'look and feel' of an online system to ensure the design scales when accessed from different devices, such as tablets and mobile phones.
Conclusion
In a fast-paced technology-driven business world eLearning plays a pivotal part in practical skills development. A giant but very necessary technological disruption has changed the very culture of learning as we know it. With that in mind, we hope these definitions have helped you better traverse the wonderful world of online learning.
Contact our team for all your eLearning or LMS needs.
We are a leading video production company in Johannesburg specialising in Video Production, Photography, Graphic Design, eLearning Development, Web Design, Animation and Creative Consultation. | info@oliverkarstel.co.za | www.oliverkarstel.co.za | IG.com/oliverkarstel