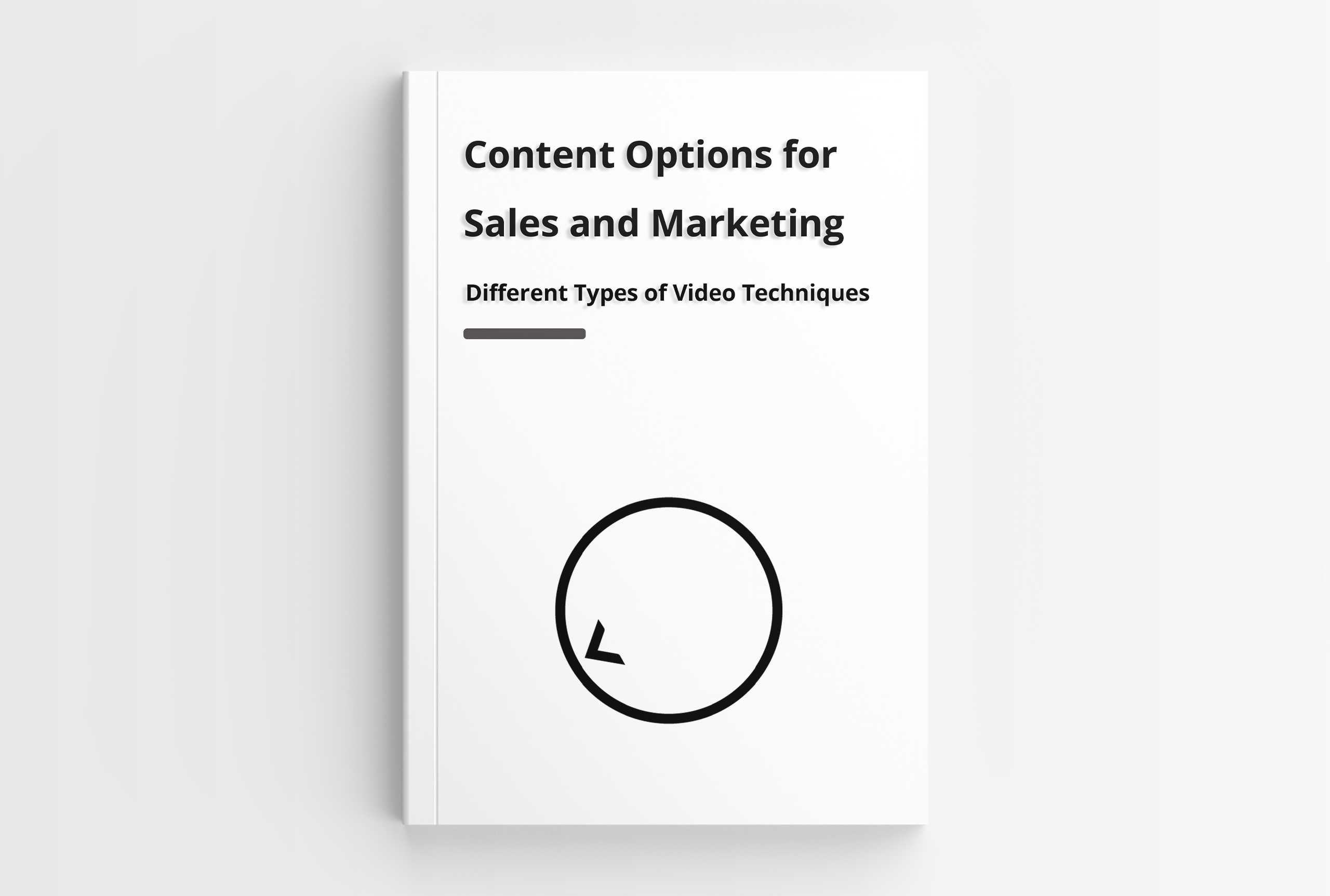 Videography Techniques
There are many different types of videos and just like the videos, there are many different ways that they can be filmed.
We refer to these as video techniques, each technique has its own characteristics and use case.
But among these techniques, there are a few that stand out with use cases focused around company video and marketing video production.
Videography Types
These techniques are as follows:
360 Video:
360 video or immersive video, is a video technique that captures the full surrounding environment of the camera.
These videos are taken with multiple cameras or one camera positioned in multiple angles with a wide-angle lens, these videos are then stitched together to create an immersive video environment.
Recently cameras specifically aimed at 360-degree video capture have been developed, that are able to capture full spectrum 360 videos and stitch it together without editing.
This technique is widely used in the real estate and property development sectors because of its ability to effectively capture the size, scale and environment of a property.
This technique could also be used to create virtual tours of your company's properties.
180 Video:
180 video or VR180 video is a video technique that makes use of two cameras facing in the same direction creating two distinct 180-degree videos that are stitched together to provide viewers with a wider view than traditional videos.
Through this technique you are able to provide the user with a video that is useable on both 2D and 3D screens, allowing them to freely look about without any additional hardware.
This technique allows you to more effectively communicate the size and scale of an environment, providing consumers with more immersive and in-depth video experiences.
Reframed 360:
Reframed 360 is a video technique wherein the video editor manipulates 360 video footage into a flat or normal video.
This allows you to choose in which direction the video is focussed but also allows you to shift this focus point to simulate someone looking around.
This enables 360 videos to be used without virtual reality hardware.
Making 360 video more accessible to consumers.
Aerial and Drone:
Aerial and Drone is a technique used to capture video from a birds-eye view.
This allows the videographer to capture footage of larger buildings or factories from a higher vantage point to better communicate the size and scale thereof.
This video technique is also used to capture video in compromising environments where safe access isn't readily available such as construction sites, blasting sights, quarries etc.
Boom Pole Video:
Boom pole video is a technique where the camera is attached to a long pole allowing the videographer to gain interesting angles of the subject.
This technique is also used when access to the subject is not readily available or easily accessible.
Stock Footage Video:
Stock footage video is a video technique widely used in marketing videos.
Through stock footage video you are able to access databases of "stock videos" ( Videos that have been filmed and sold by other videographers) where you can find footage that is conducive to a theme or topic that you are aiming to communicate.
Stock footage video is widely used and most ads that you see online or on TV make use of stock footage.
This is because in most cases using stock footage in a video is way more time and cost-effective than having to film a video for every specific scene of your video project.
Photo Slide-Show Video:
Photo Slide-show video is a video technique that makes use of multiple photographs and motion graphics to produce a slide show that is dynamic and regularly edited to transition to the beat of the music.
This allows the videographer to make the use of still images within a video more interesting and conducive to the flow of the video.
Stop Motion:
Stop motion is among the most interesting of video techniques.
It is a technique where inanimate objects are photographed and moved slightly with each photograph and then pierced together to simulate movement.
Stop motion as a technique has seen widespread use in recent years, especially within the product marketing industry.
Through the use of stock motion, your videographer is able to produce eye-catching and quirky video content that is sure to stand out among the rest.
Timelapse:
Timelapse is a video and photographic technique that consists of taking photos at set intervals and piecing them together to create a fast-moving video that turns minutes into seconds.
The use has gained popularity within the service industry.
For example with the use of the timelapse video technique, your videographer is able to capture a service procedure that would take an hour and condense it down into a minute-long video.
Provide the consumer of the video with a holistic representation of your service in a quick and easy to digest format.
The biggest drawback of a timelapse is that the camera needs to be stationary on a tripod,
Timelapses are great for capturing moving subjects from a stationary position such as build site progressions or product manufacturing.
Hyperlapse:
Hyperlapse is similar to the timelapse video technique, the main difference is that a timelapse makes use of still images whereas a hyper-lapse speeds up a normal video.
The hyperlapse video technology allows the videographer to move freely with the camera while condensing hours into minutes.
This would be used for a speedy walkthrough of a building site or a tour of a large factory.
Conclusion
Videography and video production continue to grow each day, it offers many solutions to capturing a wide variety of subjects from multiple angles.
Videography's versatility has made it the strongest contender in the world of content.
Contact our team to maximize your next Video.
We are a leading video production company in Johannesburg and have one of the top learner management systems in South Africa. We specialise in Video Production, Photography, Graphic Design, eLearning Development, Web Design, Animation and Creative Consultation. | info@oliverkarstel.co.za | www.oliverkarstel.co.za | IG.com/oliverkarstel