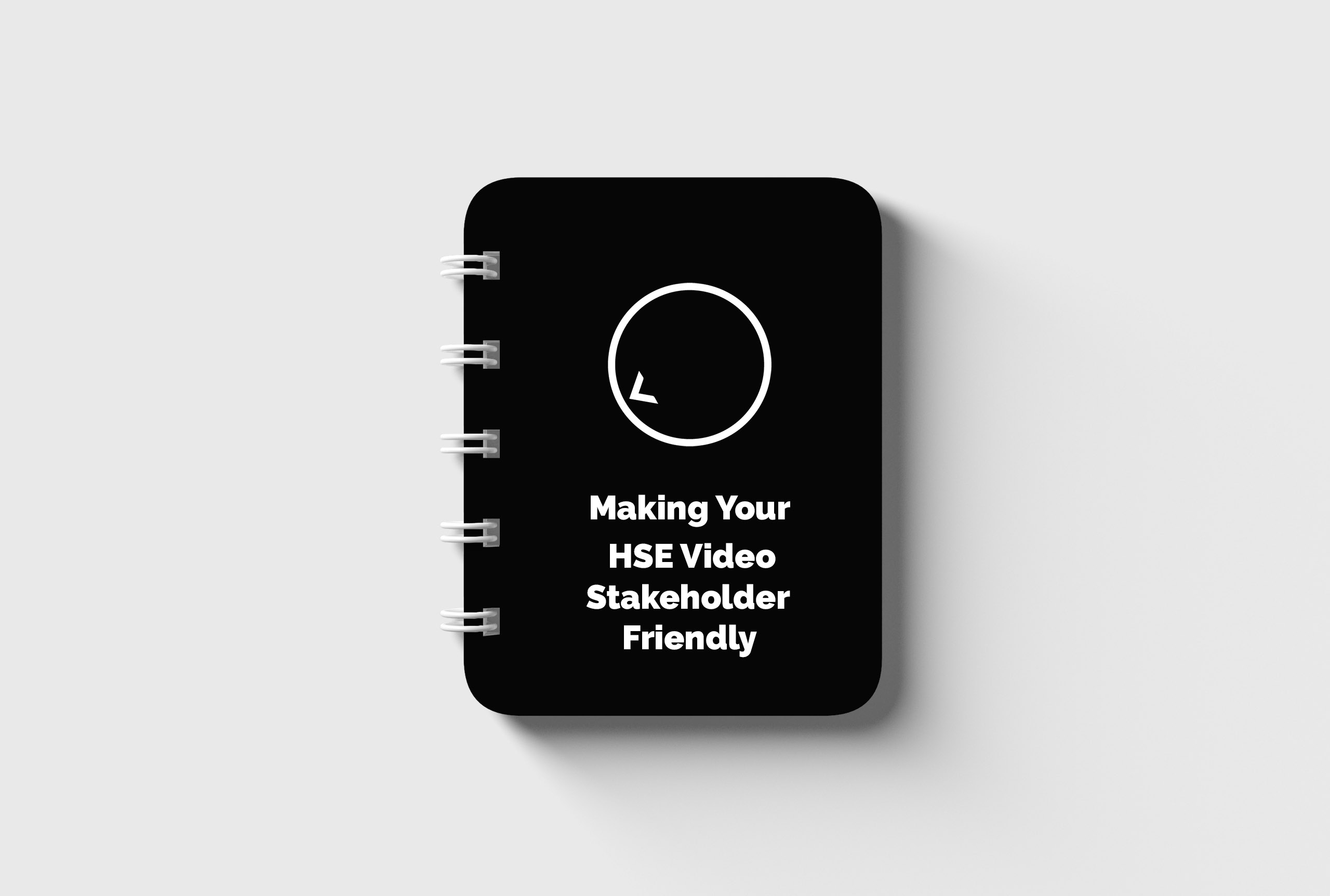 Making Your Health and Safety Video Stakeholder Friendly
Your health and safety induction video is often the first interaction with your brand, it sets a precedent for the stakeholder's expectations of your organization. This presents a great opportunity to maximise this experience by communicating your brand in a clean and professional manner. To make your SHEQ training video stakeholder friendly, consider the following:
Plan Your Health and Safety Video
Plan your shoot dates and team in advance to ensure your site and staff are looking clean and tidy. If you have any speaking roles, provide the scripts in advance and give them enough time to practice. A teleprompter may also be used to aid the speaker if requested.
Brand Your Video
Ensure your branding is up to date and consistent throughout your shot list. On some sites, it may be difficult to add branding, in which case consider parking a branded vehicle in the background or getting creative to keep your video looking professional.
PPE
PPE is essential and should be worn correctly in every shot, we also advise that your team is provided fresh PPE for filming. Safety is still one of our main focuses with induction videos and proper equipment, attire and processes are non-negotiable.
Tell Your Story
Provide backstory to your organization, it does not need to be a long section. A short story providing context to your purpose and achievements can be highly impactful. Focus on your vision and mission, and keep it short and punchy.
Repurpose Your Health and Safety Video Production
We recommend splitting your main health and safety induction video into smaller more specialized videos. Typical examples would be Visitors, Contractors and Employee induction. This allows your videos to focus on the most appropriate subject matter, keeping potential stakeholders engaged.
Add Complimentary Animation
Animation as a content medium is extremely versatile and engaging, as such it can easily be applied to any training video to enhance the viewer's experience. Animation keeps the viewer captivated for longer, increasing their retention of the information provided.
Conclusion
Your health and safety induction video is a pivotal piece of training and marketing content. By planning your training video in advance, your team is able to create a work environment that is representative of your brand's vision and mission. One that is highlighted every time your induction videos are viewed.
Contact our team for your next stakeholder-friendly health and safety induction video.
We are a leading video production company in Johannesburg and have one of the top learner management systems in South Africa. We specialise in Video Production, Photography, Graphic Design, eLearning Development, Web Design, Animation and Creative Consultation. | info@oliverkarstel.co.za | www.oliverkarstel.co.za | IG.com/oliverkarstel