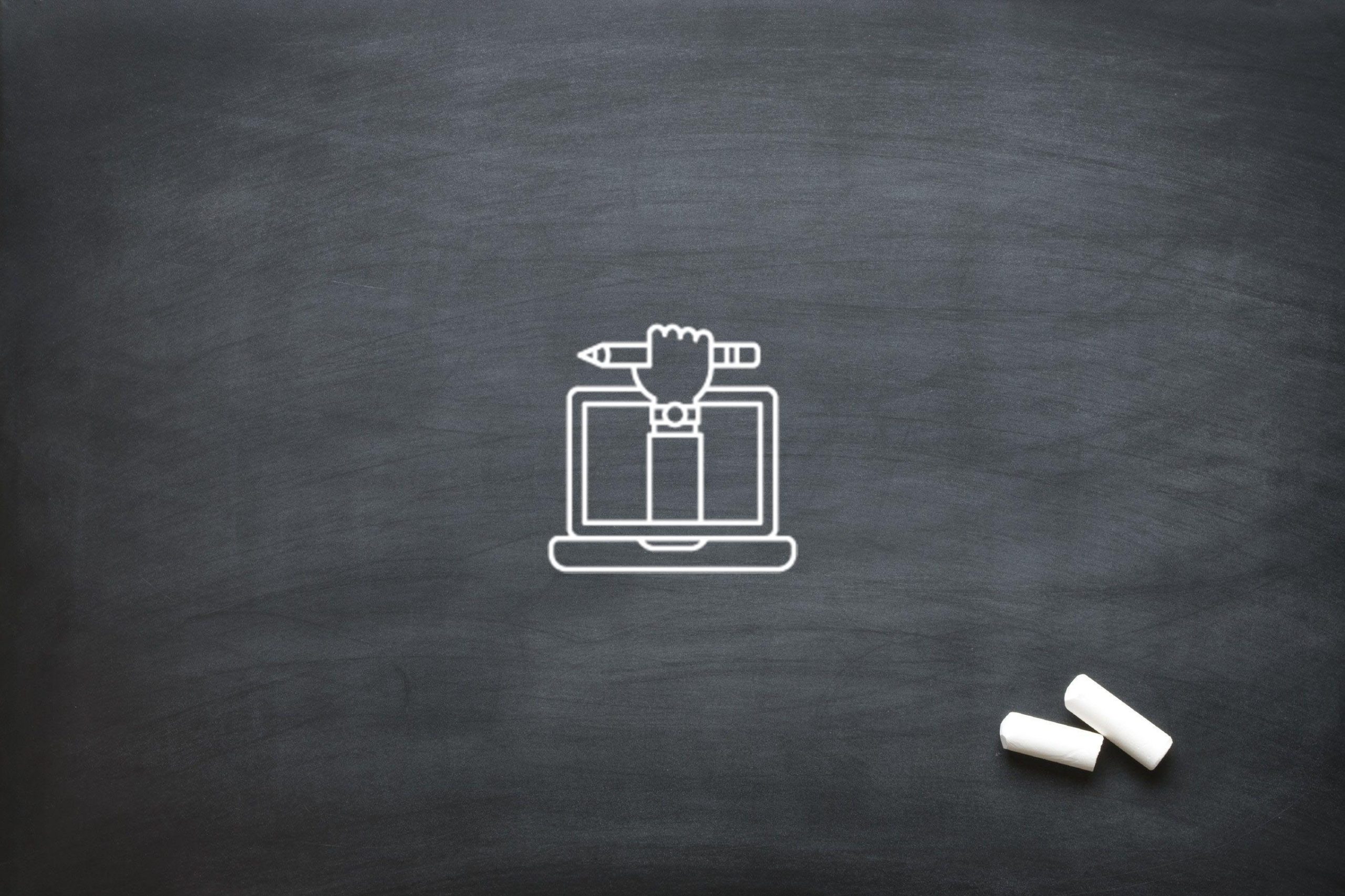 What is eLearning
You may have heard of the term eLearning, maybe from friends, possibly from your company's HR or training managers.
But, do you know what it is?
Are you wondering what all the fuss is about?
Well, you've come to the right article, let's not linger.
We're going to tell you exactly what eLearning is:
The Who, What and Where of eLearning:
The idea behind electronic learning also known as virtual learning or distance learning has been around since as early as the 1840s but proper internet-based eLearning for businesses only started gaining popularity during the early 2000s.
Businesses realised that enabling new and existing employees to educate themselves and gain new skills in an environment that they are comfortable in on their own time was more conducive to employee development than traditional learning.
The learning content would be developed and loaded onto a platform known as a learning management system (LMS) for employees to freely access from computers with internet access.
eLearning or Learning content makes use of various media-based mediums, such as written content, diagrams, infographics, animation, video and many more to communicate and explain various topics to its users.
It has been proven time and time again that visual and audio based media aids in information retention, coupling that with the ability to learn in an environment that is suitable to your employee as an individual and allowing them to do so at their own pace is a recipe for success.
What are the Benefits of using eLearning:
eLearning and distance learning has gained widespread use throughout millions of companies worldwide.
This is because of the benefits provided by the use thereof, such benefits can include:
Higher employee morale due to skills development.
Efficient training through eLearning and the accessibility it offers.
Heightened turnover and quality of employees through skills development.
Cost and time efficiency through the use of virtual training.
Highlight key problem areas within your company through learning analytics tracking.
If you would like to know more about how virtual learning can benefit your company, look at this article we wrote on why eLearning is important for your company.
What Motivates eLearners?
How is it that companies have found so much success within the use of electronic learning?
Well, it's because at its core virtual learning adheres to the eight adult learning principles, making use of them can ensure that the students are engaged and motivated to grow their existing skill sets.
The eight adult learning principles are:
Adults have a higher sense of self-direction and motivation
Adults use their life experiences to facilitate learning
Adults are focused on achieving goals
Adults need to know how the information is relevant
Adults are practical
Adults are looking for help and mentorship
Adults are open to modern ways of learning
Adults want to choose how they learn
By making use of these principles we can ensure that students are properly motivated to achieve growth, broaden their horizons and achieve greater potential.
Overcoming Anxiety and Boredom With Virtual Learning:
Anxiety and boredom are two of the biggest factors that negatively affect the learning process and the rate of information retained throughout.
But what does eLearning do differently?
How does distance learning keep students engaged and interested?
It's easy, really! Well… at least the concept is.
Electronic learning focuses on keeping its users engaged by utilising various interactions and setting goals that a user can work towards.
For example, instead of providing a learner with a static page or chapter of a book, the information may be turned into eLearning content that includes actions with various mediums such as watching a video, followed by reading short informative pieces that make use of motion graphics.
The variation in which users interact with the content keeps them focused and aids in making learning more effective.
The scaling of difficulty within the content is also important, i.e. if the content is too easy the user may become bored or disinterested, if the content is too hard the user may feel reluctant to continue the learning journey.
A balance needs to be found wherein the content difficulty level progresses with the user's journey and increased knowledge of the subject matter.
eLearning content is hosted on a learning management system (LMS) which allows users to track their progress and see how much they have progressed and how far they are from achieving their goals.
Providing users with this information provides them with the drive to achieve both learning and personal goals.
eLearning, LMS and SCORM:
The shareable Content Object Reference Model (SCORM), is a set of technical standards and guidelines used by developers when developing a learning management system and online learning content.
SCORM ensures that eLearning content can function with various learning management system platforms, enabling you to effectively distribute your learning and virtual training content.
SCORM compliant eLearning content is created using the help of what we would refer to as an authoring tool. An authoring tool is a piece of software that aids in creating content such as Microsoft Word, Adobe Premiere Pro or even a more intricate piece of software such as Blender.
Authoring tools are not one thing but rather a host of different programs that an eLearning content developer has at their disposal.
This practice is an industry-standard, SCORM has five different variants but the most widely used today are SCORM 1.2 and SCORM 2004 3rd edition.
Here is a link to an informative video explaining SCORM.
Conclusion
The eLearning industry has continued to grow throughout the years and will continue to do so for many years to come. We hope that after reading this article you have a better understanding of what eLearning is and how it has the potential to drive your company's skills development and training programs to new levels.
If you have any further questions regarding eLearning or require such services for yourself or your company, get in contact with one of our team members today.
We are a leading video production company in Johannesburg and have one of the top learner management systems in South Africa. We specialise in Video Production, Photography, Graphic Design, eLearning Development, Web Design, Animation and Creative Consultation. | info@oliverkarstel.co.za | www.oliverkarstel.co.za | IG.com/oliverkarstel