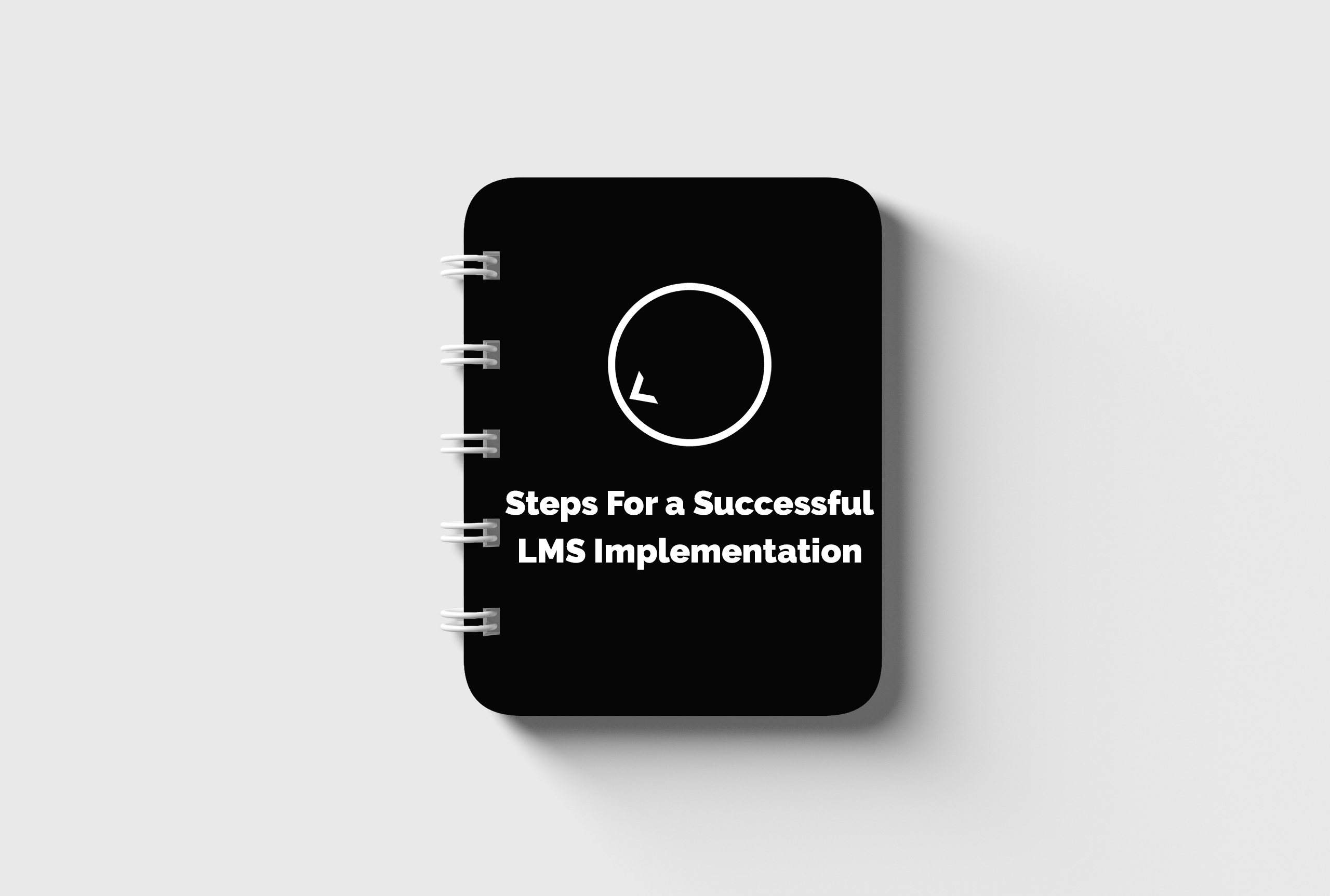 Steps for a Successful LMS Implementation
A learner management system as with any new system can cause a technological and cultural disruption to your organisation when first introduced. It is part of human nature to become more efficient at a task the longer we perform it, this is due to our brains adjusting to spending less energy to perform the same task. The issue is as soon as we engage with the new system we are automatically operating in our frontal lobe as we find our way. This requires considerably more energy, which in turn makes the whole experience a lot more challenging.
Learner Management Systems Implementation
Follow these steps to counter the stresses that come with an LMS implementation:
Find your System Role Models
Before your planning for the learner management system starts, identify key roles throughout different business units to nominate as system champions. They will play a critical role in the planning of the LMS, which will further motivate them to adopt the new system as they had a say in how it was developed. Once your learner management system implementation rolls around your role models should be enabled with all the necessary content and information needed to help onboard the remaining staff.
Create Complimentary Content For Your LMS
A new system serves many advantages and features, which should be highlighted through complementary training content like video or animation. Your staff should understand why the new system is essential to their productivity and the most effective way of doing that is through always accessible video content straight from the portal. Consider filming your system role models to further leverage their role in the systems development.
Create an LMS Launch Ritual
People tend to respond better to change when there is a ritual or celebration associated with it. It does not need to be an extravagant event, but creating some kind of event as an indication of the new system will aid your employees' change management.
Create Channels for Feedback
A successful online learning platform launch hinges on your staff's ability to navigate the system without bottlenecks. Set up your channels for communication and make them easily accessible, so that every little question or query can be dealt with quickly. Efficiency is the key to keeping the user's attention as every setback breaks the user's interest.
Conclusion
LMS change management can be approached from different angles depending on the company culture, system features and budget involved. The trick is leveraging your team from the planning of the system to ensure they will be a part of the proposed change throughout. A strong change management strategy could play a pivotal role in your company's adoption of a new learning management system by enabling and empowering key staff to aid through every step.
Contact our team for your next LMS integration.
We are a leading video production company in Johannesburg and have one of the top learner management systems in South Africa. We specialise in Video Production, Photography, Graphic Design, eLearning Development, Web Design, Animation and Creative Consultation. | info@oliverkarstel.co.za | www.oliverkarstel.co.za | IG.com/oliverkarstel