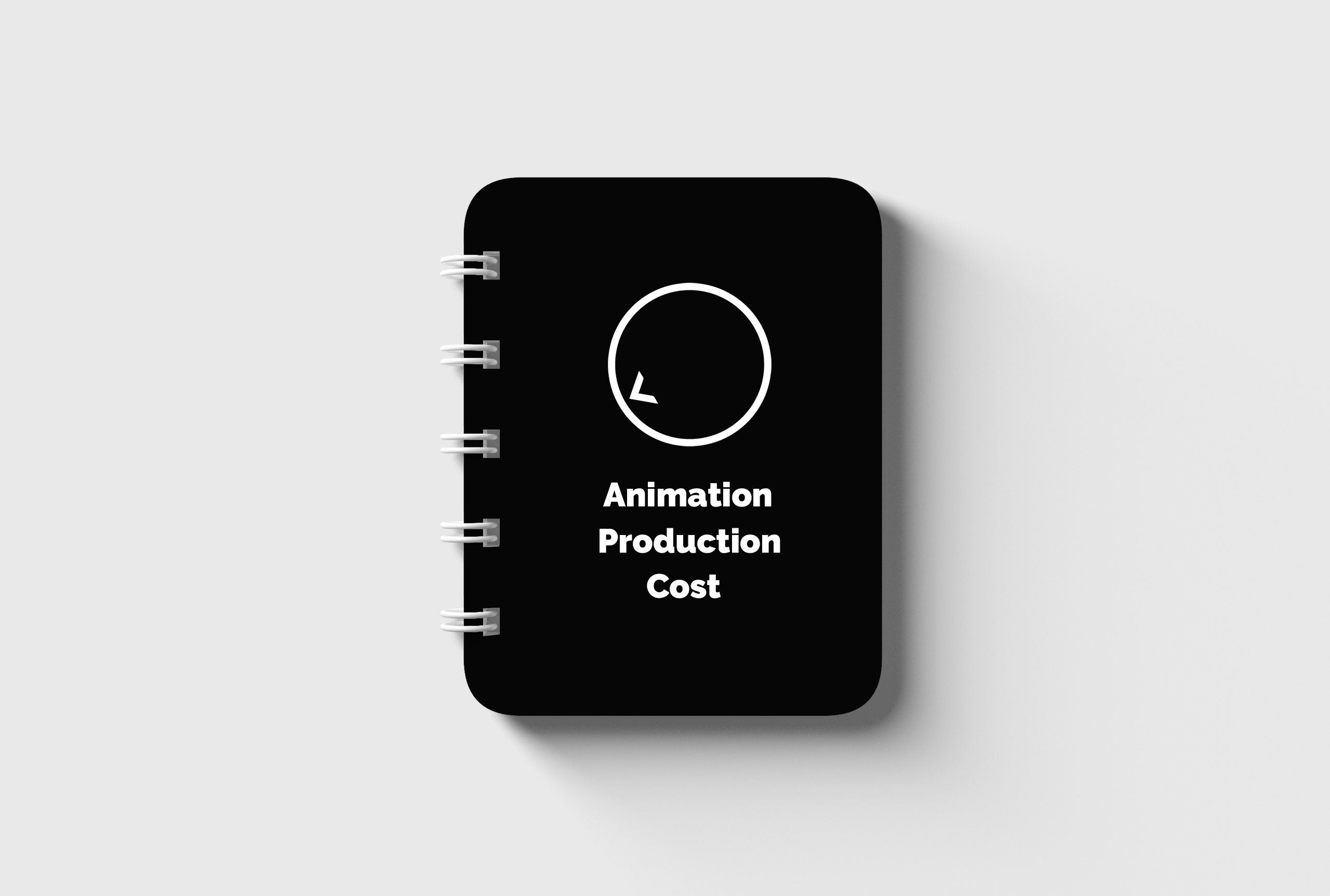 Animation Production Cost
Animation as a content medium comes in a variety of styles and is incredibly versatile. Each style has inherent advantages that allow them to excel at different messages and applications. Animation can be incredibly cost-effective if produced correctly.
Types of Animation
2D Character Animation
Best suited to topics on human behaviour, it is often applied to soft skills training, Marketing and eLearning. Once animated characters have been created it is very easy to apply them to multiple clips, saving valuable production time. Short animated video clips are also perfect for sharing on social media.
Production Costs
Script – 2D animation clips tend to be short, resulting in a shorter script.
Design – Often a design template is created to keep the 'look and feel' consistent.
Animation – Depends on the number of custom assets, but is generally less time-consuming.
Voice Recording – Costs can vary depending on the voice artist being used, text-to-speech is also a cost-effective option.
Whiteboard Animation
The perfect medium for complex concepts as each element can be broken down to simplify the viewer's understanding. May require custom illustrations in some cases, but for the most part remains a very cost-effective content medium.
Production Costs
Script – Usually shorter, however often involves working with subject matter experts.
Animation – Whiteboard animation is often used to break down complex concepts, which usually means the animation is very simplified, requiring less time to produce.
Illustration – The amount of custom illustration can vary, it is best to work closely with your production company to find a budget point that works for you.
Voice Recording – We recommend a voice artist for this style of video, the price can vary depending on the artist or agency.
Animated Infographics
The ideal animation style for communicating administrative information like numbers and statistics. This is the cheapest animation medium as it often requires little custom animation which is usually the most time consuming part of production. Can easily be adapted for sales collateral.
Production Costs
Script – This can take longer as you are often working with subject matter experts, also numbers and statistics need to be exact which can extend your editorial process.
Animation – This style of animation is often template-driven and requires less time to animate.
Voice Recording – Can work with a voice artist or text-to-speech, depending on the application of the video.
3D Animation
The most detail-oriented animation medium. Often requires a great deal of planning and meticulous production to finalise. Can be very costly as each custom asset needs to be built, often from scratch. 3D animation is particularly effective in health and safety training or advanced eLearning where the environment might be difficult to film or the content is complex in nature.
Production Costs
Script – 3D Animation tends to be more detail-oriented and therefore has more complex scripts; which are often written in conjunction with subject matter experts.
Animation – By far the most costly as every custom asset needs to be built from scratch, in some cases CAD models can be imported to aid the process.
Voice Recording – Works best with a professional voice artist, prices can vary depending on the talent and agency.
Additional Production Costs
Stock Content
One of the big advantages of animation video content is that there is no need for filming or additionally traveling. Every video can be produced completely remotely, which in some cases is the only way of getting the content finalised. To aid with remote production, you can access stock content from the various sources throughout the internet. When using stock footage and assets, make sure you cover the royalties properly. The last thing you want is for your animated video to be flagged by Youtube for copyright issues, or even worse receiving a bill from an unknown entity for an undisclosed amount of money.
When managing your stock content, make sure you label every item properly. Many sources of stock content require the application of the content be stipulated from the outset, so use them accordingly. Typically an animation studio would have multiple paid accounts with these sources, which is why using an agency for large projects with stock footage is preferred.
Voice Recording
Voice artists can be very expensive, especially when hiring one through a talent agency. One way animation studios get around these costs is to build relationships with voice artists over many projects. Over the years we have amassed a large network of potential video talent. Some of which even have their own recording studios. This means you can add professional voice artists to an animated video completely remotely.
Another option we mentioned before was text-to-speech. In order to properly leverage text-to-speech, you should be doing your due diligence. No two speech engines are the same, so do your research and make sure you find the right one. This technology has advances miles and the quality has risen to almost lifelike resemblance.
Translation
South Africa is a cultural melting pot with over eleven official languages. You can imagine of all the content created in this country, how much of it is translated. Translations also come with additional costs. For every edit of the video you need a fresh translated script. You also need to edit a different video as each language has its own tempo, which might also include additional assets, stock footage or music. Each translated video also needs subtitles which require feedback from the translation services, however at the end of production, which may occur additional costs.
Illustrations
When producing animation, you typically use existing assets and content to recreate the various scenes as much as possible. This helps reduce production time and the additional costs involved in producing items from scratch. Sometime the subject matter is of such a nature, that the only way to recreate them is through illustration. Illustrators are also vital when producing custom built animated assets, as the items are only restricted by their imagination.
Another case for using an illustrator is when you are producing multiple animations involving several parties. The only way to plan this volume of varied work is by preparing detailed storyboards, which requires a great deal of custom illustration. In some cases, particularly in 3D animation, you may be working off of reference models or even CAD models. In this case you may need to get in contact with the responsible engineers for proper reference models, especially if the content is complex in nature and a great deal of custom animation is required to demonstrate the models. For example: Heavy machinery being recreated from CAD models, with information on how the machine operates and any associated models that might aid in the accurate representation of the subject at hand.
Conclusion
Finding the animation medium that works for your message is the first step, once that connection has been made you can easily budget the production using this article as a guideline. Now that you have a better understanding of the styles of animation and the costs associated with them, it is time to match the style with your communication goals and create kick-ass custom content.
Get in contact with our team for your next custom animation project.
We are a leading video production company in Johannesburg and have one of the top learner management systems in South Africa. We specialise in Video Production, Photography, Graphic Design, eLearning Development, Web Design, Animation and Creative Consultation. | info@oliverkarstel.co.za | www.oliverkarstel.co.za | IG.com/oliverkarstel