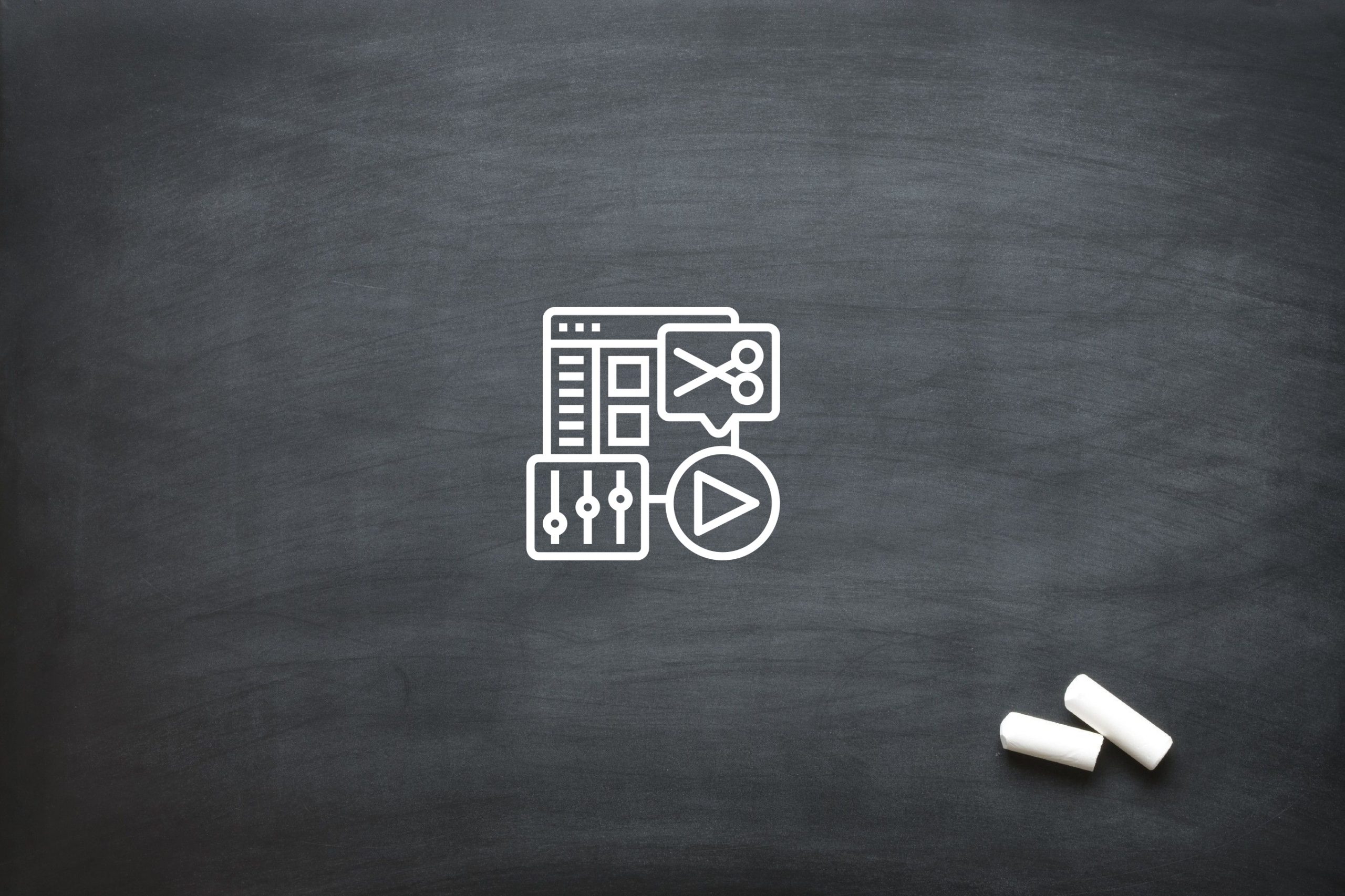 How to Increase your Video's Production Value with Proper Planning
As with any discipline, there is the most optimal process to follow to ensure the end product is of the highest quality and relevance. Video production is no different. As a general rule, each video should follow a process of planning, script writing, filming, editing and mastery. With each step's efficiency dependent on the previous one. If your planning is inefficient, your script writing and filming will suffer, creating a snowball of lost opportunities, which ultimately impacts the production value of the final video. In this article we will be focusing on video production value, and how it is directly tied to the planning involved in your video production process.
What are the 5 stages of Video Production?
The 5 stages of video production are:
Step 1: Planning (Concept Development)
Step 2: Pre-Production (Script Writing, Design and Template Development)
Step 3: Production (Filming, Voice Recording)
Step 4: Post Production (Editing, Music, Translations and Subtitles)
Step 5: Publishing (Video Mastery and Distribution Strategy)
Video Production Starts with Proper Planning
When you begin a new video production project, there are always overarching goals for the videos application and performance. These goals act as a guide for the direction of the video production, which means they should be taken very seriously. They will influence every step of production, as such they should be considered through each step. Let us apply this to each step of production:
How do I plan a Video Production?
Step 1: Arrange a kick-off meeting with all key project members. During this meeting it is important that you determine your frequency and channels of communication along with your tools for collaboration. All potentially usable resources, and shoot dates should also be discussed and shared during this meeting.

Step 2: Script Writing. Depending on the complexity of the topic and the number of subject matter experts involved, there may be multiple drafts for the video script.

Step 3: Shoot Dates. During filming, it is vital the location, crew and equipment is carefully considered. Other elements like company branding, interviews and special considerations should be planned for as well.

Step 4: Editing. During the editing process, make sure you prepare all potential design, animation and motion graphics first as the often play a big part in the structure and flow of the video. The same applies with music choices and voice narration. Video production is the marriage of audio and visual elements, so make sure you plan them accordingly.

Step 5: Feedback should be provided by key project members based on a project plan. During the feedback process, make sure your team members have clear roles, to ensure your draft perusal is focused. The same can be said for voice recording, translations and subtitles.

Step 6: Video mastery and finalisation. During this period, your video should be finalised from a technical and fit-to-purpose specification. During this process, make sure you have considered your publishing strategy carefully to ensure your video has been exported in the correct format for the platforms at hand. Your content strategy should also be discussed to maintain the performance of your video content.
Script Writing
A video script has two main purposes, it drives the narrative or story and it provides visual direction for the production of the video. This is because a video script must include a shot list to complement the storytelling of the video with visual material. The shot list is a direct representation of the production value of the video, as each shot aids in the video narrative. The more comprehensive your script and shot list is, the more opportunities for shots are created. The more shots you have to work with, the better the story you can tell, which in turn results in a higher production value. Additionally, depending on the environment or process, there may be a need for complementary content to further enhance the viewers understanding or perspective on the subject. This is a continuous challenge during the filming of the video.
Video Production Filming
By the time the filming days arrive, it is far too late to make drastic changes. The crew and equipment has already been planned for, the shot list is completed and the shoot dates and times are confirmed. Imagine a scenario where a piece of industrial equipment needs to be filmed, but it is located in a confined space that was never discussed during the planning of the video. The team arrives on location only to realise their equipment is not suited to capture the machine properly. This could easily have been avoided and prepared for through proper planning. Aside from better access to shots, a well planned shoot will ensure the location is polished, there is sufficient lighting, and the team members and branding is on point. For example: If you wish to capture the exterior of a location, filming during 'golden hour' is absolutely essential, as it presents the softest light for outdoor filming and photography.
Additionally, proper planning will create more time to plan your shots which results in better compositions and different angles. All of which contributes to the overall production value of the final video production. In some cases, it may even influence the type of equipment that is accessible for filming, for example: Prior permissions are compulsory for the use of aerial drone footage.
You can imagine how all of these considerations set the production value snowball in either a positive or negative direction. The more planning that goes into each production step, the higher the production value of the final video production, resulting in an even larger snowball of opportunities for storytelling.
Looking to take your video production to new heights? Get in touch with our team today!
We are a leading video production company in Johannesburg and have one of the top learner management systems in South Africa. We specialise in Video Production, Photography, Graphic Design, eLearning Development, Web Design, Animation and Creative Consultation. | info@oliverkarstel.co.za | www.oliverkarstel.co.za | IG.com/oliverkarstel