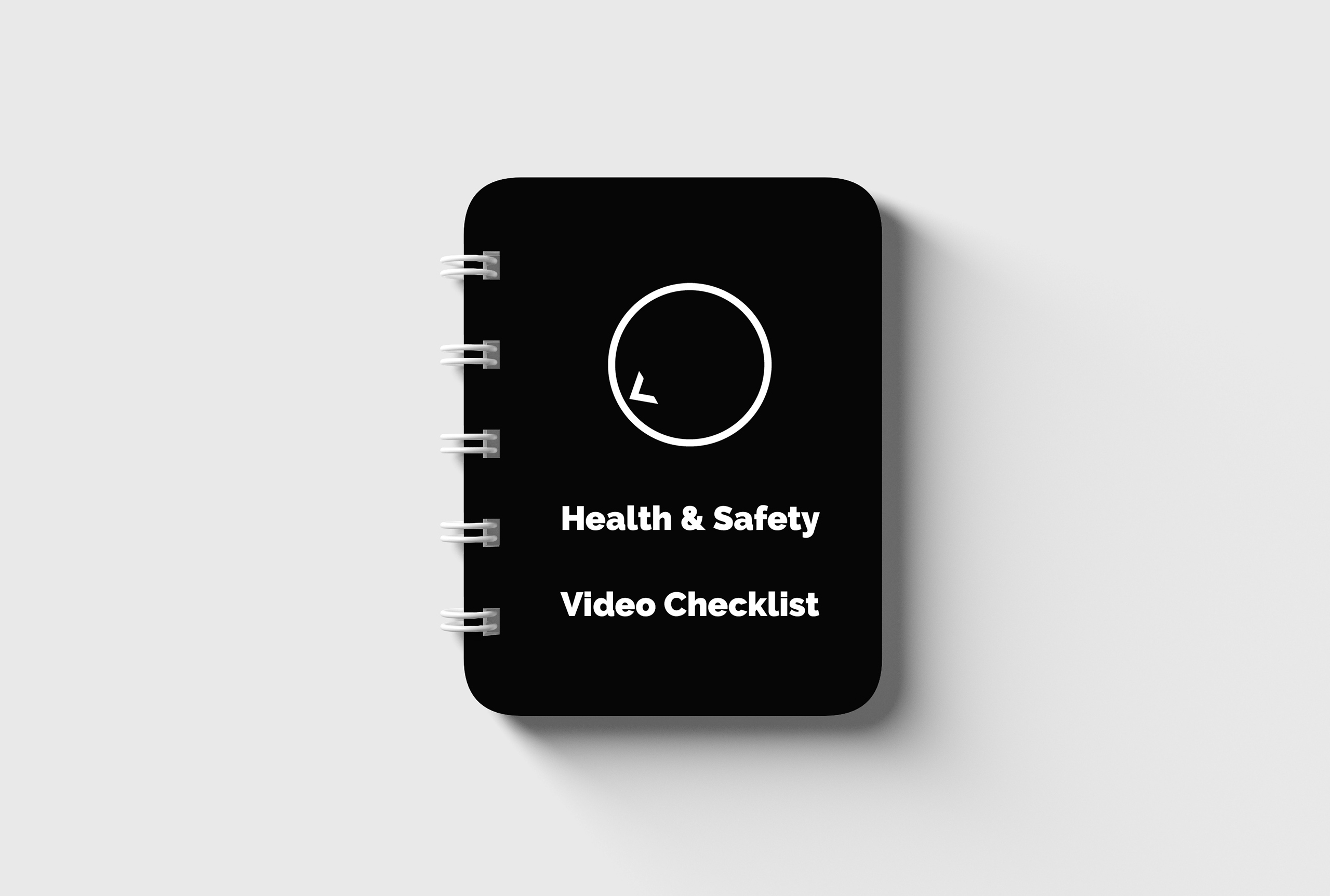 Health and Safety Video Production Checklist
Health and safety video production training is essential in a work environment with inherent risks and hazards. A well-produced SHEQ video can save your team hours of time and help streamline productivity. It also plays a vital role in your marketing as it is often the first piece of branded content your stakeholders consume. To make the most out of your health and safety training video we recommend building a checklist to aid the videographers in producing a comprehensive video.
Health and Safety Video Production Checklist
Plan Your Health and Safety Video Production in Advance
Plan your shot list, script and project plan in advance to ensure no detail is overlooked.
Break your video project up into phases and have each one signed off by all stakeholders involved.
Identify your Key Contacts
Identify your health and safety video production project lead and key stakeholders and set up your platforms for collaboration.
Allow for regular feedback and plan it according to the project plan.
Technicalities
Ensure every little detail is considered, in the case where specialised information is required add it to the script to aid the filming process.
PPE
Make sure your team has fresh and clean PPE with clear branding.
Let your videographer provide you with a shot list so that you can plan your PPE per shot, this ensures your health and safety video production smoothly.
Team Talent
Delegate with your team and nominate employees to act in each scene.
Avoid looking straight at the camera and always be neatly dressed.
In the case of speaking roles, allow them enough time to practice.
Prepare your site for the Health and Safety Video Production
Using your shot list as reference, prepare each scene by tidying up and applying branding where possible.
Filming may disrupt operations, make sure your shoot is planned during a viable period.
In the case of establishing shots, planning the shoot times is essential for optimal light.
Consider your Branding
Your health and safety video production is often the first interaction with your brand, make sure it is clear and consistent.
Audit your branding to make sure it is all up-to-date.
Health and Safety Video Production Technical Documentation
Make sure all your documents and signage is clearly marked and relevant.
For specialised training, ensure each individual has a relevant permit to work.
Conclusion
Using these topics as references to plan your health and safety video production, will aid tremendously in production. With SHEQ induction training, the details are essential. Making sure they are considered through every step, will directly reduce the project's capacity for error and ultimately save you valuable time and money.
Looking to update your health and safety induction training videos? Contact our team to learn more.
We are a Creative Content Production Agency specialising in Video Production, Photography, Graphic Design, eLearning Development, Web Design, Animation and Creative Consultation. | info@oliverkarstel.co.za | www.oliverkarstel.co.za | IG.com/oliverkarstel